Do you have a degree in engineering, particularly in an electrical, mechanical, electronic, automation, or chemical-related discipline? Do you want to work for one of the 50 fastest growing technology companies in Ireland? Do you love to travel?
Becoming a Field Engineer at SL Controls should be your next career move.
We have a growing Field Engineering team at SL Controls who work on projects for blue-chip companies, mostly in the pharmaceutical and medical device manufacturing sectors.
They use and implement cutting edge technologies in advanced manufacturing environments, helping our clients improve performance, drive efficiency savings, and ensure they remain compliant with EU, US, and other regulations.
A View from the Inside
Robert O'Hanlon is the Lead Control Systems Field Engineer at SL Controls. He said the best things about working at SL Controls include the flexible working options that are available as well as the career and salary progression opportunities.
"They offer a wide range of flexible options for work," Robert said.
In terms of career progression, he used his own story as an example. He said: "I've gone from a graduate to becoming a manager of a group within four or five years, so there's plenty of opportunity to move up the ladder."
Where Will You Get to Travel to as an SL Controls Field Engineer?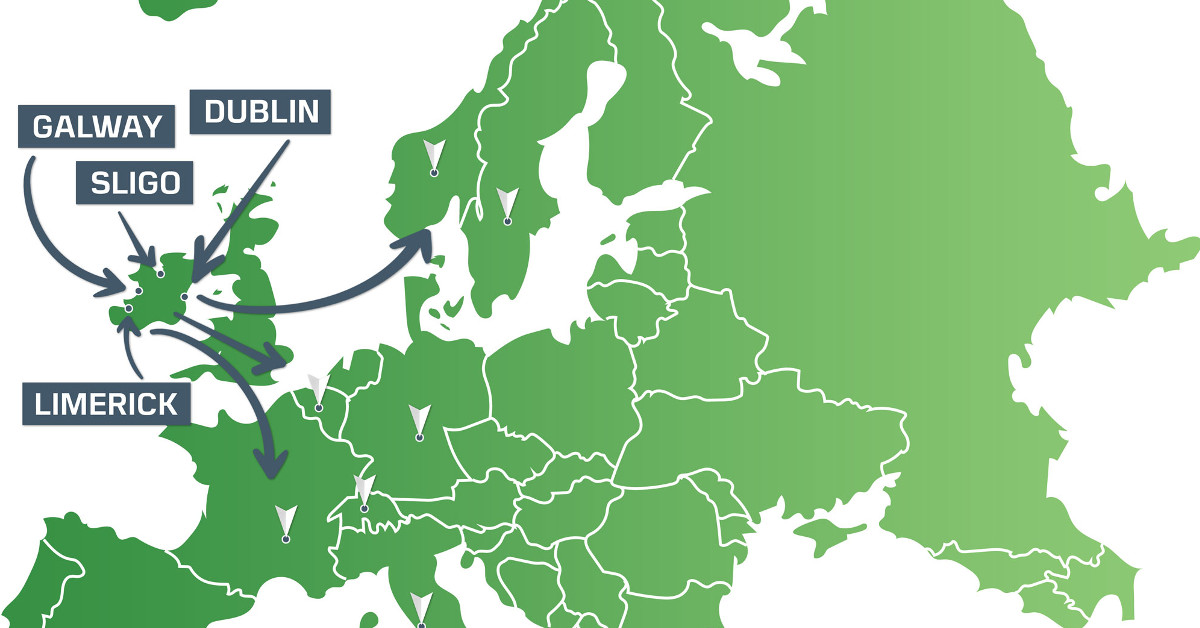 As a Field Engineer, you will travel mostly to countries in Europe as well as to the US and elsewhere around the world. You will also spend some time working in Ireland. SL Controls has offices around the country in Sligo, Galway, Limerick, and Dublin.
The travel aspect of the job and the fact you get to meet new people are part of the job's appeal for our Field Engineers.
This includes Robert. He said: "You get to travel, you get paid for it, you get a lot of experience meeting new people both in work and outside of work, so there are clear advantages.
"I absolutely love it, you get to meet so many different new people, whether it's work related or whether it's local people. If you get to spend the weekend, then you can do whatever you want. You meet new people, you see new places, it's just fantastic."
To find out more about the Field Engineer vacancies that we currently have available, please visit our careers page.
Watch our video to hear more from Robert about his experience working as a Field Engineer at SL Controls.