In 2004, Robert O'Hanlon had just left school, was working part-time in an electrical wholesaler, and was trying to get someone to take him on as an apprentice electrician. Travel was not something he did regularly. Fast forward 13 years to now and he travels Europe and elsewhere in the world as lead field engineer for SL Controls.
Everyone has a career story to tell, of course, but Robert's is different given the extensive travel involved in his job. "They said to me how would you like to travel and get paid for it," he said. "It was easy to say yes."
Robert's story not only shows the diversity of people in SL Controls, but also the diversity of roles. Our reach extends far beyond the shores of Ireland, with international growth being a key priority.
From Kildare to the World
Robert, who's from Kildare, joined SL Controls in 2012 after completing qualifications in Electrical Apprenticeship – Level 6, Renewable & Electrical Energy Systems – Level 7, Sustainable Energy Systems – Level 8. He was able to obtain the qualifications quicker than most because he was already a qualified electrician – he managed to find an electrician to take him on as an apprentice after he left school.
In fact, if the economy hadn't tanked back in the late 2000s, Robert's career today might be very different. The financial crisis, however, meant jobs for electricians were scarce in Ireland at that time, so returning to study was the best option. For Robert, that decision led to his first engineering job in SL Controls.
He started working on-site with a client in Dublin, working on several projects over two years. Then a new opportunity came up.
Robert explained: "The opportunity was with Systech International, an American partner of SL Controls. The service we offer them is supplying field engineers to implement their systems in manufacturing facilities across Europe and further afield. I was offered the role of field engineer."
Living Life Out of a Suitcase
So, what's the job of a field engineer really like? Robert flies out of Ireland, usually on a Sunday afternoon. He could be going anywhere but some common destinations are Italy, Germany, and Sweden.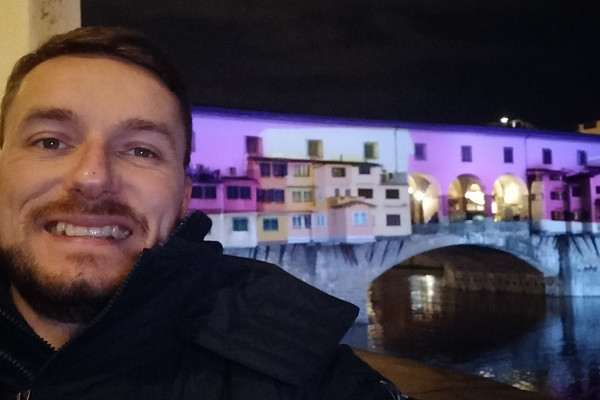 He gets settled in and prepared to arrive at the customer or OEM site first thing on the Monday morning. Often, he works with a project engineer or manager who could be based in the US or China, and the work can be intense as deadlines are often tight. Normally he then flies back to Ireland on Friday for the weekend.
Every fourth week is a home week where he is off, giving him a chance to catch up with friends and family and recharge the batteries.
Being a field engineer is not a role that suits everyone, but Robert relishes it. "For me, getting the opportunity to travel is a major perk," he said. "It was daunting at first, but I'm familiar with the travel aspect now so I enjoy it even more, if anything. The trick is to have two suitcases.
"I've been to many different European countries as well as the US and Canada – it could be anywhere, really. In fact, I've been to three new countries every year over the last three years.
"It's not just work, either, as you also get to experience and explore those countries, particularly if you're there for a layover on the weekend. For example, I achieved a life goal last February by driving across the Alps in Austria, Liechtenstein, and Switzerland. It's great being able to visit these countries, do these things, and learn about different cultures.
"There are places we return to regularly as well, so we also get to know the best restaurants to eat in, the best hotels to stay in, and other local knowledge."
More Than Travel
It's not just the travel that Robert enjoys, though. He said: "As a field engineer, I also get to work with different clients on a range of different projects. That variety is interesting, plus it increases my level of experience and improves my skills.
"Communication skills are a good example. English is international, and everyone speaks it, so language is not generally a problem. There can be issues, however, when you need to discuss very technical issues with someone who doesn't speak English as a first language. The skill is recognising where this might be a problem and getting someone else involved to ensure there is no misunderstanding.
"I've even picked up bits and pieces of other languages. That goes a long way when you're dealing with people from different countries."