National Workplace Wellbeing Day takes place on Friday, 30 April, and to celebrate we have a week of activities and initiatives planned to promote health and wellbeing at SL Controls. Those activities and initiatives are part of our Live Well at SL and Think Well at SL programmes.
This Friday will be the seventh annual National Workplace Wellbeing Day. It's an IBEC initiative that aims to focus on social, physical, and mental wellbeing in Irish workplaces.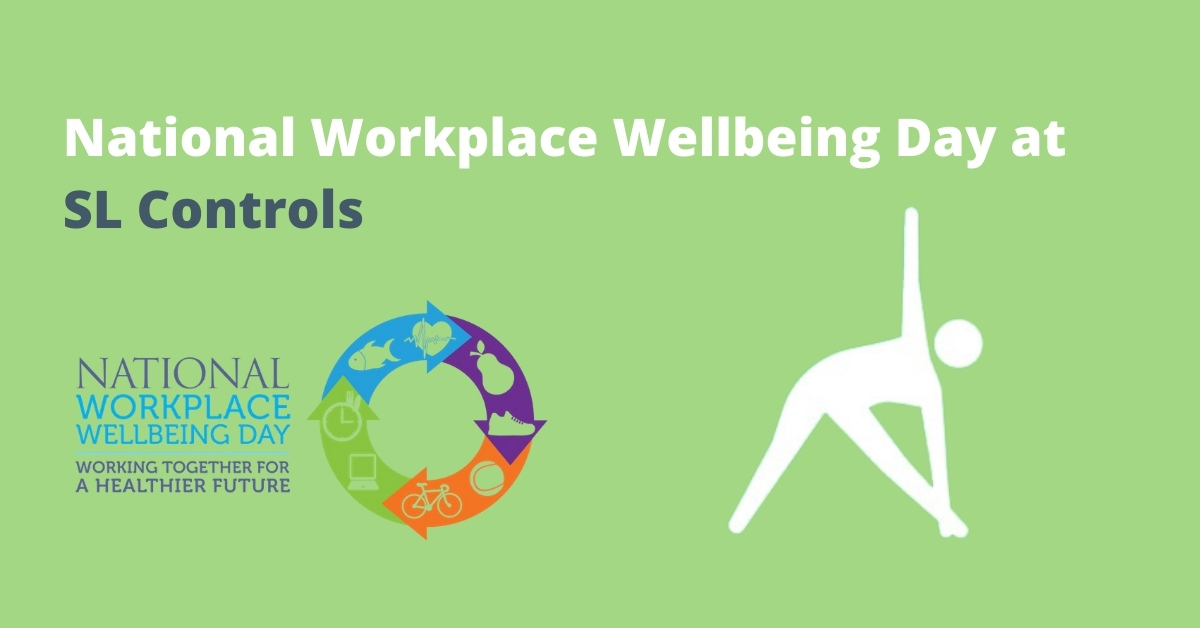 At SL Controls, our employees can get involved in various ways:
Digital gym – a digital gym glass schedule for the week has been made available to employees with both live and on-demand fitness classes. Employees take part in a range of classes including Combat Fitness, Pilates, HIIT, Mindfulness and Yoga. Classes take place morning, lunchtime & evening.
Daily walks – employees are being encouraged to take morning, lunchtime, or after-work walks. Challenges are being set throughout the week for walks and other areas of wellbeing.
Healthy eating – employees are being encouraged to eat fresh, seasonal fruit and vegetables throughout the week.
Laya events – employees have access to Laya events taking place on Friday, including a high-intensity interval training session as well as a session titled 5 Ways to Maximise Your Health & Potential.
5 tips a day – we'll share five tips a day throughout the week on physical, mental, and social wellbeing.
Virtual canteen – our virtual canteen will be open every day for employees to chat and have a cuppa with colleagues.
Norma Mulligan, HR Generalist at SL Controls, said: "Workplace physical and mental wellbeing are important priorities here at SL Controls. We also place significant importance on social wellbeing in the workplace, although that has been hard to achieve during the pandemic. We are working remotely, and all our social events for over a year now have been virtual, making Workplace Wellbeing Day 2021 even more significant.
"The activities and initiatives we have put together are designed to be fun but to also have that important message of looking after your mental, physical, and social health in the workplace."