What is Think Well at SL – SL Controls' Positive Mental Health Programme
Mental health is as important an issue in Irish workplaces as physical health. At SL Controls, we believe it is essential to promote a positive and supportive culture around mental health. One of the ways we do this is through our mental health programme, Think Well at SL.
Think Well at SL runs alongside its sister programme, Live Well at SL. Live Well at SL is concerned with promoting good workplace physical health, while Think Well at SL promotes good mental health.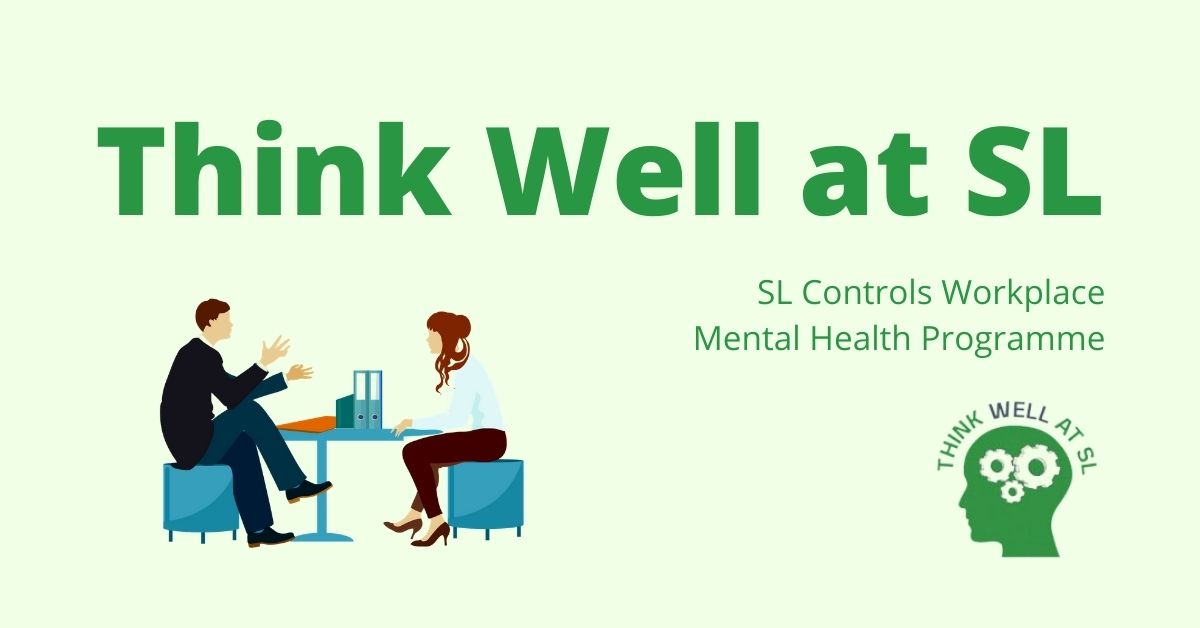 Why is this important? According to research, almost 50 percent of workers in Ireland believe being open about mental health problems in the workplace would have a negative impact on relationships with colleagues. Our aim at SL Controls is to tackle this concern head-on by having a workplace that is open, supportive, and encouraging when it comes to mental health issues.
It is also important because of the way Irish workplaces are changing. A good example of these changes is the increasing numbers of people working from home for at least part of the week. There are a number of drivers for this, including new technologies that are available and the experience of working from home during the lockdowns that are occurring due to  the Covid-19 pandemic.
For most people, these workplace changes are positive, but they can also impact mental health in a variety of different ways. We all need to be aware of those impacts.
The Benefits of Mental Health Programmes in the Workplace
Attracting and retaining the right talent is essential for all businesses. It is also important that employees perform to the best of their abilities. Good mental health among employees is essential in delivering all these goals.
After all, employees spend a significant amount of time working every week, and they spend a lot of time interacting with colleagues.
By taking a proactive and positive approach towards mental health, employees feel happier and supported. They can also learn about mental issues and how to deal with them through advice and education initiatives.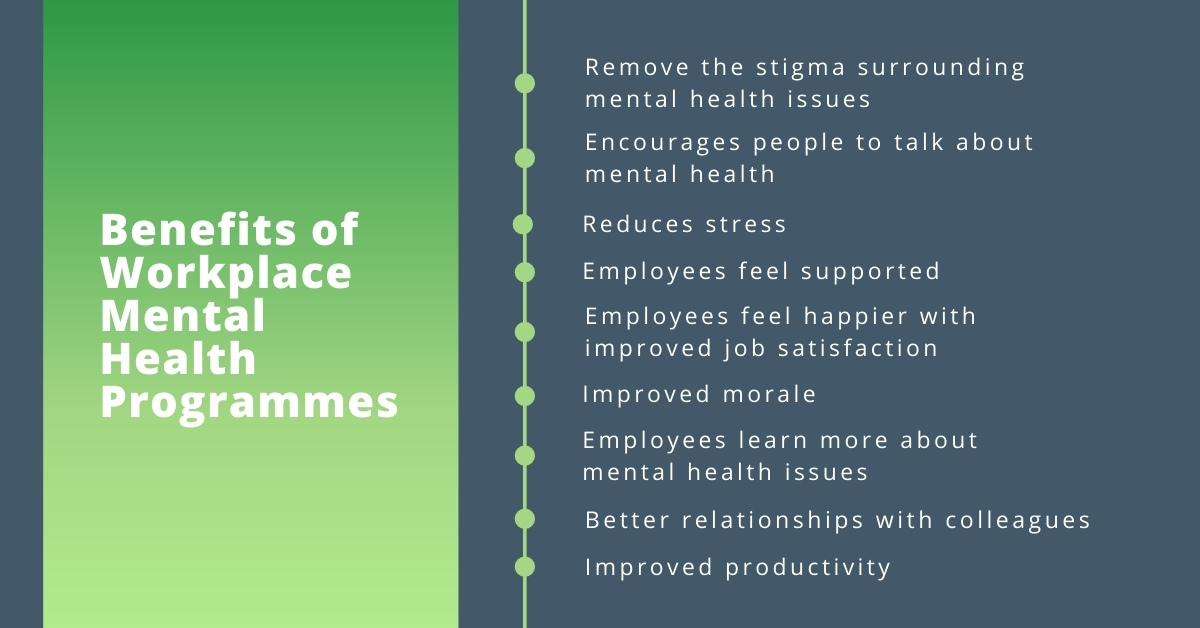 Think Well at SL
Think Well at SL is a culture as much as it is a programme. The programme includes a calendar of events throughout the year that help promote specific mental health issues.
The company also has a comprehensive mental health policy that all employees have access to.
In addition, regular initiatives take place to educate employees on workplace-related mental health issues. This includes highlighting the importance of each employee looking after their own mental health. A good example of this is advice and guidance issued to employees early in the first Covid-19 lockdown in 2020 on best practices when working from home. That advice included taking regular breaks and taking steps to ensure work does not impact home life.
More general mental health advice that our Think Well at SL programme has provided to employees includes:
Make sure you get enough sleep every day as your mind needs time to rest and recuperate as much as your body does. Experts recommend getting eight hours of sleep per night.
Your mind also reacts to what you eat, so make sure you eat healthy food.
Exercise also helps maintain good mental health and can improve your mood, so exercise regularly.
Drinking is not a good way to deal with stress or other negative feelings, so make sure you always drink sensibly.
Have an active social life as it is important to stay connected with other people. Ideally, the advice is to communicate in person as much as possible, i.e., meeting people. However, the experiences of 2020/21 mean we have had to adapt, sometimes substituting in-person socialising with virtual tools. While face-to-face socialising is always best when possible, speaking on the phone or over Zoom is a better way to stay in touch than messaging, texting, or emailing.
Talk about your feelings whenever you need to, as problems often feel smaller when you share them with someone else.
Mental Health Culture at SL Controls
In terms of our culture in SL Controls in relation to mental health, we focus on several key areas:
Promoting workplace discussions on mental health issues.
Encouraging employees to start conversations and engage in conversations about mental health in the workplace, whether that is their own mental health or if they have a concern about a colleague's mental health.
Encouraging employees to talk to the HR department, their manager, or their colleagues about any concern they have, or about any mental health issue they face
It is as important to live healthily mentally as it is physically. At SL Controls, Think Well at SL helps our employees do this.