Infographic: Computer System Validation Vs. Computer Software Assurance
The FDA (US Food and Drug Administration) is due to release guidance on Computer Software Assurance. That guidance aims to put critical thinking at the centre of Computer System Validation (CSV) processes.
In our latest infographic, we highlight the main differences between traditional CSV and the new Computer Software Assurace (CSA) approach.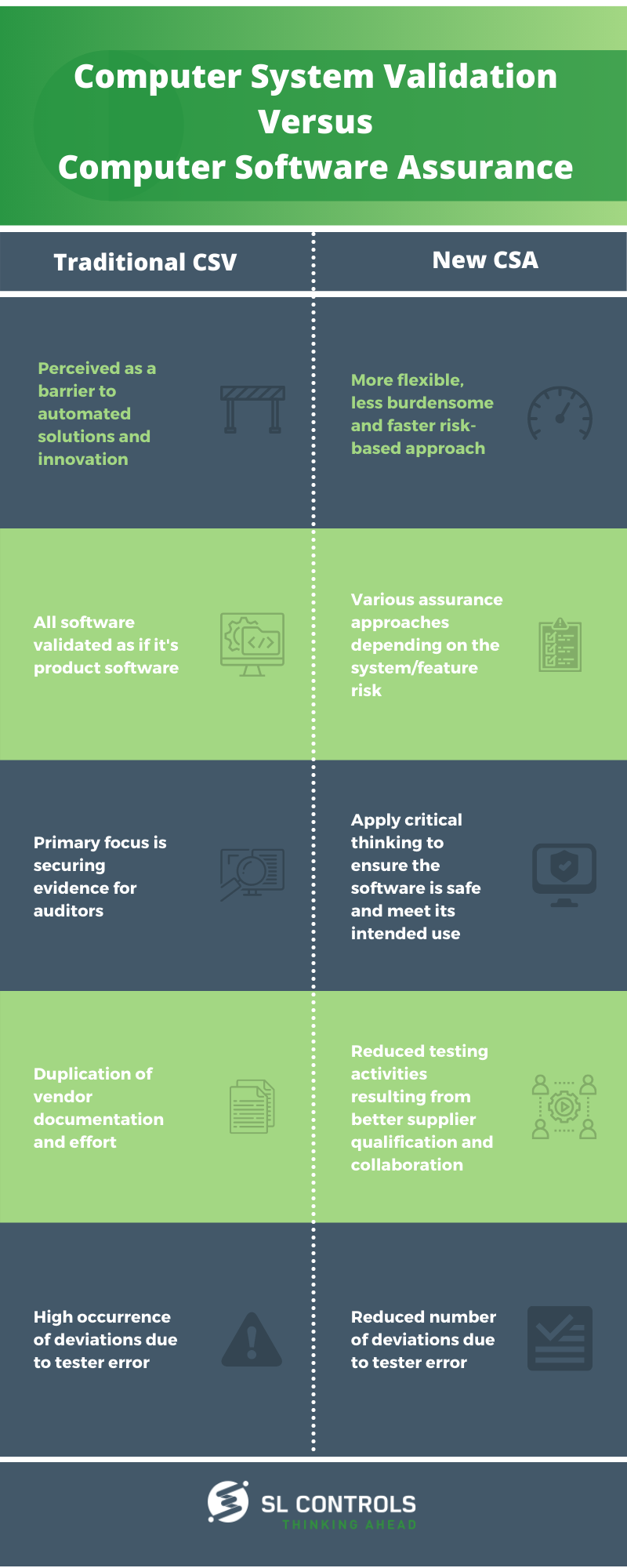 Traditional CSV
Perceived as a barrier to automated solutions and innovation
All software validated as if it's product software
The primary focus is securing evidence for auditors
Duplication of vendor documentation and effort
High occurrence of deviations due to tester error
New Computer Software Assurance
A more flexible, less burdensome, and faster risk-based approach
Various assurance approaches depending on the system/feature risk
Apply critical thinking to ensure the software is safe and meet its intended use
Reduced testing activities resulting from better supplier qualification and collaboration
Reduced number of deviations due to tester error