Performance While Reducing Risks and Cost
TOTALlineTM is a flexible, configurable, and fully customisable software solution for modern manufacturing facilities. By replacing manual systems and processes, TOTALlineTM improves the operation of your production line, enhances monitoring capabilities, and gives you a deeper understanding of plant operations through better use of data.
Speak to a member of our team today to see how TOTALlineTM can improve batch control and/or data management and reporting on your production lines. Email sales@slcontrols.com or complete the form.
TOTALlineTM Suite of Products
TOTALsolution – select the modules from our TOTALlineTM product range to create a fully customized solution tailored to the needs of your business. Read more.
TOTALdata – access data and reports from anywhere on all your machines and processes through the TOTALlineTM web-based user interface. Read more.
TOTALbatch – acts as the conduit between your ERP layer to control batches on your production line with full 21 CFR Part II compliance. Read more.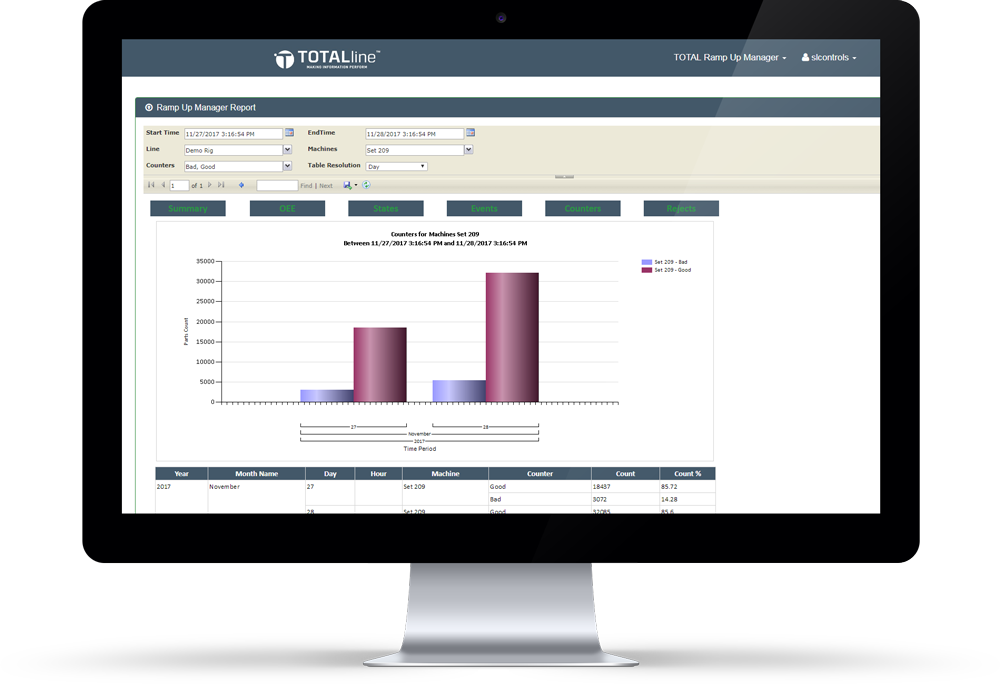 Increase internal knowledge of your production lines through better access to data from all sites and sources in one easy-to- use interface
Reduces project delivery and implementation time as the core TOTALlineTM products and modules are available off-the- shelf
Reduce costs by improving productivity, achieving machine OEE targets, reducing risk, getting timely access to data, and more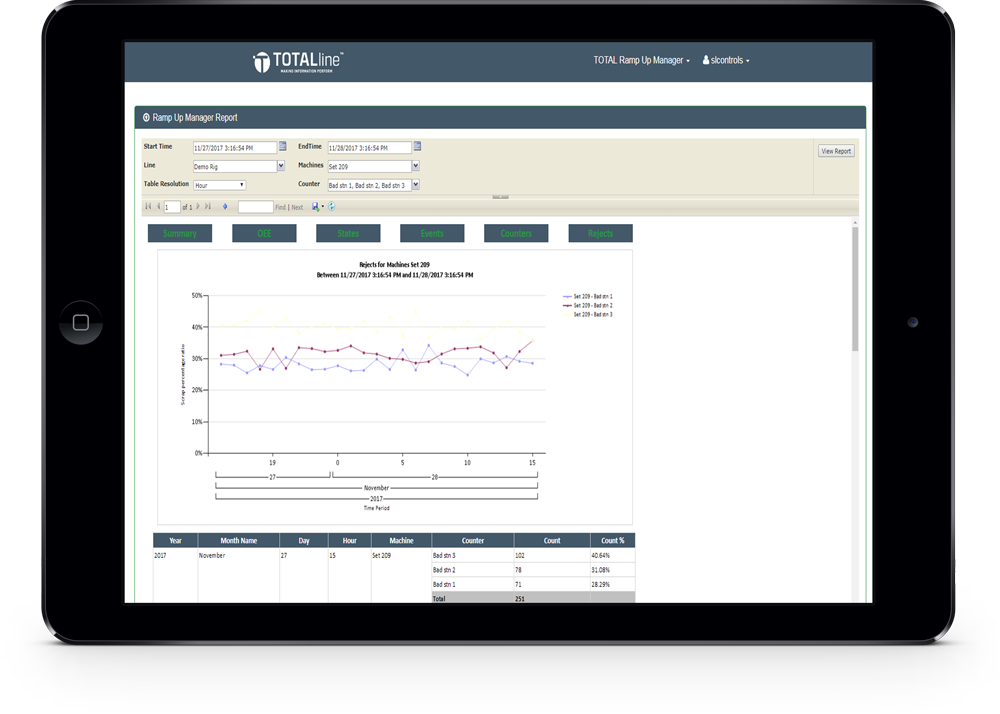 Technology Neutral Integration
We can integrate Vision Integration & Inspection solutions into TOTALlineTM, so you can visually monitor equipment performance.
Add printer integration to your TOTALlineTM solution to enable the printing of custom serial codes for your products.
Integrate machines and production lines in different locations with fully compliant, enterprise levels of security.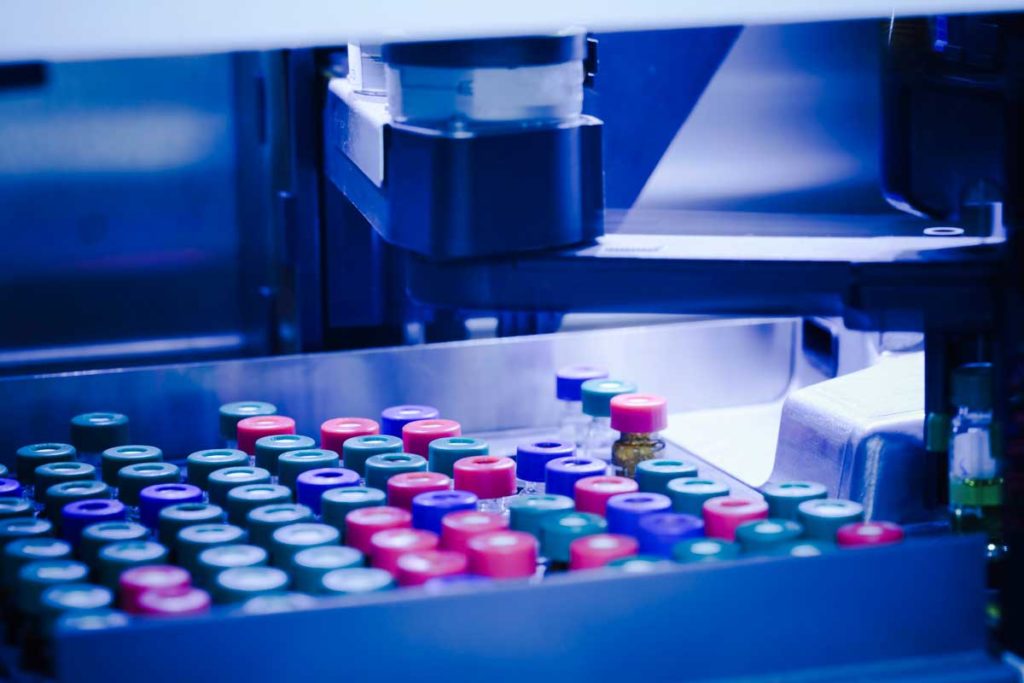 TOTALline
TM
can deliver OEE savings of up to 20 percent on your productions line. Find out more by contacting a member of our team today. Please email
sales@slcontrols.com
or complete the form.