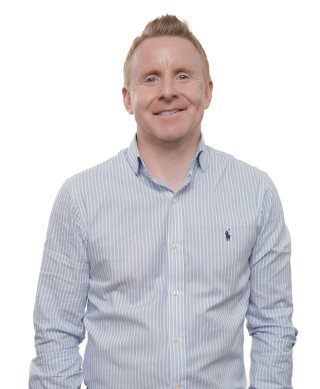 Keith Moran – Chief Executive Officer
Master of Business in Innovation and Leadership (MBS)
Engineering Technician (EngTech IEI)
As a co-founder of SL Controls, Keith has overseen the growth and development of the company's services nationally and internationally. He has a deep understanding of the end-to-end process requirements of clients within SL Controls' target sectors and has structured the company's services to respond to those needs.
Keith is a results-driven, self-motivated, and resourceful CEO with a proven ability to develop and strengthen management teams to maximise profitability and efficiency while developing a dynamic and progressive organisation. He has excellent communication skills, and he has established sustainable and profitable relationships with customers, suppliers, and stakeholders across a broad spectrum of industries. Keith has strategically positioned the company for growth based on service and quality innovation.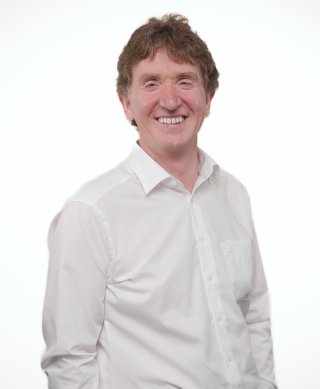 Shane Loughlin – Chief Digital Architect
PhD - Development of a Framework for Managing the Industry 4.0 Equipment Procurement Process for the Irish Life Sciences Sector
Masters Degree by research in Industrial Networking (MEng)
As a co-founder of SL Controls, Shane specialises in Digital Transformation in the Irish Life Sciences sector. As part of his PhD, Shane researched and developed an Industry 4.0 Equipment Procurement Process (I4.0-EPP) that mitigates the risk of procuring Equipment that does not integrate correctly into the corporation's Industry 4.0 Digitally Connected Supply Chain Network (I4.0-DCSCN).
In 2016, Shane founded the ESE Academy to address Industry 4.0 competency shortages. The ESE Academy is a not-for-profit educational company solely focussed on researching, developing, and marketing the new occupation Industry 4.0 Equipment Systems Engineer (I4.0-ESE). Shane's research, insight, and innovation have strengthened Ireland's position by providing the global Life Sciences Sector with an Industry 4.0 ecosystem capable of supporting corporations on their digital transformation journeys.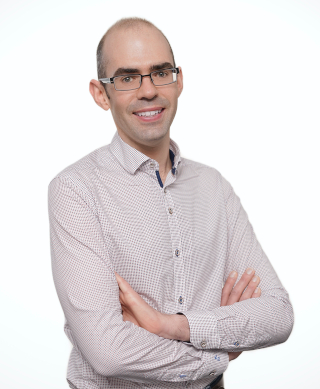 Darragh McMorrow – Commercial Director
Bachelor of Business Studies (BBS)

Darragh has over 18 years' commercial and operational experience servicing clients in the Life Sciences and Technology sectors. He joined the SL Controls team in 2003 to establish the financial and business planning systems to support the business in its early-stage growth trajectory. He also worked closely with clients, gaining significant insight into the types of solutions that clients were seeking.
Now, as Commercial Director, Darragh is responsible for planning, developing, and implementing commercial strategies to support and accelerate growth in-line with strategic priorities. He has developed and overseen the creation of long-term partnerships with key clients domestically and internationally, positioning the business for sustainable long-term growth. He is a member of the Senior Leadership Team and Board of Directors, and he has direct responsibility for early-stage development in the US life sciences marketplace.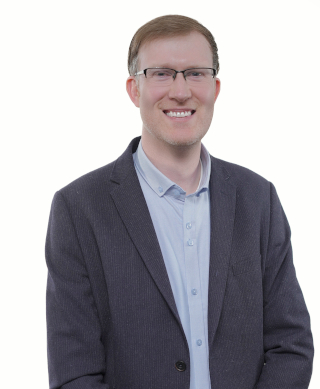 Paul Clarke – Chief Technology Officer
BEng (Hons) in Manufacturing systems
BEng in Industrial Automation
Paul has over 20 years' experience in manufacturing Controls and OT systems delivery. He has delivered multiple manufacturing system designs for many SL Controls customers, utilising this knowledge to create and enhance service and custom software development offerings. He has significant experience designing, developing, and implementing solutions in the pharmaceutical, medical device, and food and beverage sectors. He plays a key role in researching and developing SL Controls' industry-leading range of services and bespoke customer solutions – solutions that reduce customers' operational costs and improve efficiency.
Paul supports SL Controls' development in controls and site systems such as MES, OEE, and ERP integration, and he continues to build expertise in cloud systems to create turnkey solutions from controls to cloud. His experience as part of the management team gives insight into areas like introducing new skills and technologies, and growing the capabilities of the SL Controls' engineering teams.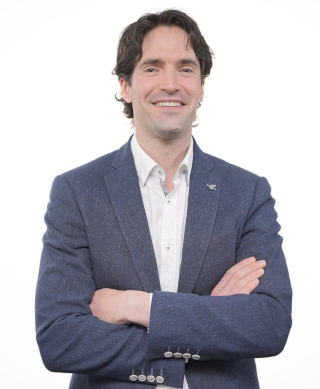 Dermot McMorrow – Compliance Director
Bachelor of Engineering – Electronic Engineering (BEng)

Dermot is a qualified Validation Engineer with over 16 years' experience developing and implementing validation and control systems in the Medical Device, Healthcare, and Pharmaceutical industries. He is a compliance specialist with extensive experience leading validation teams in multinational companies, and he has had roles in engineering, validation, quality systems, and management. At SL Controls, he is responsible for significant validation projects, both domestically and internationally.
As Compliance Director, he is also responsible for driving SL Controls' quality management systems and maintaining the highest compliance standards on all internal and external project work. He also led an initiative to automate and digitalise key processes of the quality management system, making them leaner and more compliant.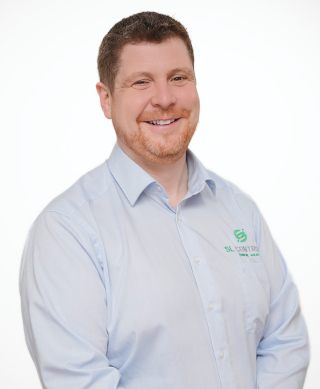 Mick McHale – Operations Director
Certified Project Manager – IPMA-C, Certified Agile Associate – IPMA-D
Bachelor of Engineering – Industrial Automation
Mick is a qualified Automation Engineer with over 20 years' industry experience in control systems design, development, and implementation for the Medical Device, Healthcare, and Pharmaceutical industries. Mick joined SL Controls in 2005 and has gained experience in all aspects of SL Controls' service offerings, from Engineering to Validation to Project Management to Consultancy.
He is commercially minded with a high level of technical skills and a proven track record directing teams for large-scale project delivery. His drive for operational excellence and alignment with Agile and Lean principles has led to an environment of continuous improvement. He spearheaded SL Controls Project Management methodology, TOTALproject, and the company-wide PMO, ensuring strong and sustainable growth and enhanced brand recognition. Mick's passion when working with clients is to identify requirements before establishing, coaching, and leading cross-functional teams to deliver the best solution.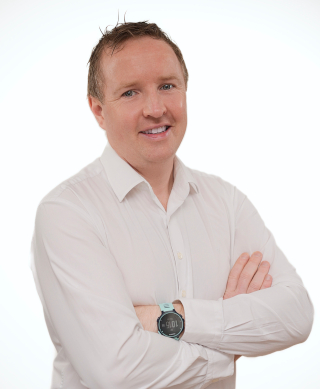 Shane McLaughlin - Director of Business and Client Services
Bachelor of Engineering in Electronic Engineering
Honours Degree in Electronics and Electrical Engineering
Shane has over 20 years' industrial experience with engineering projects and systems, including in the Medical Device, Pharmaceutical, and high-speed manufacturing industries. He is experienced in leading technical teams, delivering to demanding schedules, and ensuring optimised added value.
When Shane joined SL Controls, he held engineering roles and worked on a number of engineering projects. Today, he has a more commercially focused role while keeping his strong operational and engineering links built over years. This enhances the customer experience as Shane has been in the shoes of Engineering Managers and Principal Engineers in global life sciences companies. Shane is a committee member of ISPE and a published Engineers Ireland author. He holds a Certificate in Leadership for Medical Devices.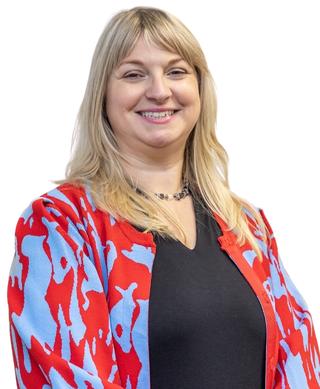 Shauna Ryan - Director of People and Culture
Bachelor of Business Studies

Shauna has over 15 years' HR experience in a number of multinational environments and is also a qualified Mediator. She has significant experience in employee relations, change management, organisational restructuring, employee engagement & appreciation, and CSR. Shauna has coached both management and employees through a wide range of issues, using her personal style to achieve resolutions.
Shauna's style is systematic while personable, with a focus on the end result while at the same time being empathic to the wider picture. Shauna is a highly committed and intuitive individual with a proven ability to adapt to meet business requirements. She is a member of the senior leadership team at SL Controls, so she has an impact on business decision-making and plays a vital role in helping to shape and define business strategy with a particular emphasis on talent attraction, retention, and engagement.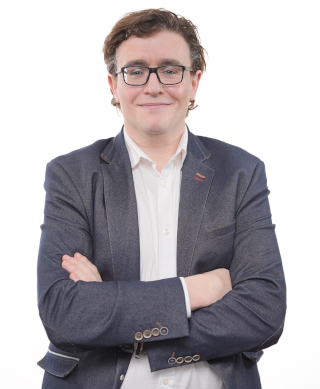 Keith Grimes - Chief Financial Officer
MBS, Certified Public Accountant (CPA)

Keith is responsible for planning, implementing, managing, and running all finance activities in SL Controls, including business planning, budgeting, and forecasting of operations. He has over 20 years' senior finance experience in various finance roles across several industries, ranging from large US multinationals to Irish PLCs to smaller, medium-sized businesses.
Some highlights in these roles include being the lead finance person responsible for the financial integration of acquired companies into large PLCs (Glanbia plc., Aryzta plc.), implementing financial and operational modules of large ERP systems into group structures (SAP in both the Kirchhoff Group and Eircom plc.), and the first-time reporting of IFRS for an Irish plc with 19 subsidiaries (Donegal Investment Group).