E-Cubers is an initiative that is proactively addressing engineering skills shortages in Ireland. While it promotes engineering in general, the main focus of E-Cubers is an emerging engineering role that is increasingly in demand – Equipment Systems Engineer.
Equipment Systems Engineers have both traditional engineering skills as well as skills in new technologies and processes. The traditional engineering skills include electrical and mechanical engineering. The more advanced skills include controls engineering, software validation, IT, and IS. Crucially, Equipment Systems Engineers also need creativity and innovative thinking skills.
With these skills, Equipment Systems Engineers can invent new Industry 4.0-related solutions for manufacturing facilities before developing, implementing, maintaining, and supporting those solutions.
E-Cubers is a not-for-profit initiative that is industry-led, bringing together leaders from both academia and industry. SL Controls is a proud supporter of E-Cubers.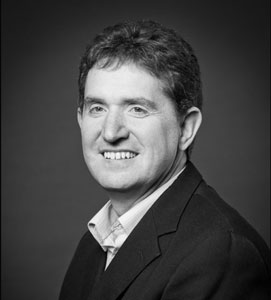 E-Cubers founder Shane Loughlin, said: "Industry 4.0 is not some abstract concept that may happen sometime in the future. Instead, it is here and now. Manufacturers in Ireland are today using technologies and solutions that come under the Industry 4.0 umbrella.
"Therefore, we need people in Ireland with the right skills to help manufacturing companies achieve their Industry 4.0 objectives. Of course, a central part of those objectives is producing higher-quality products for consumers while also delivering an improved standard of service.
"We need to develop people with a wide range of skills in several disciplines to keep Ireland's industry competitive. However, one of the most important needs we have at the moment is for Equipment Systems Engineers. Plus, we will need more Equipment Systems Engineers in the future, and for many decades to come."
Equipment Systems Engineering is now formally recognised by SOLAS as a new career. Shane is currently working with the University of Limerick and IT Sligo to develop the curriculum for Equipment Systems Engineering degrees.
Shane said: "E-Cubers plays an important role in getting children, teenagers, and young people excited and enthused about a career in engineering. This applies particularly to girls and young women as women are currently significantly under-represented in engineering.
"As well as providing encouragement and information about engineering, E-Cubers also provides practical support, help, and advice to help Ireland's young people achieve their dreams.
"One of the ways we do this is through E-Cubers Workshops. We hold these annually, with the 2018 events taking place at the University of Limerick. The workshops consist of three main parts: build, programme, and invent. During the workshops, participants learn the requirements for three engineering tasks. These are technician, engineer, and designer.
"Importantly, the workshops are about using and developing creative skills in a learn-by-doing environment."