Like you, we have been shocked at the events taking place in Ukraine and the ongoing humanitarian crisis that the war has created. As a company, we wanted to do what we could to help the families and individuals who have been affected by the conflict in such unimaginable ways.
We launched a fundraising effort and had a "Ukraine Day" within SL Controls in April to support the work being done by Rapid Response Ukraine. We asked all employees in SL Controls to show their support for Ukraine by wearing something blue, yellow, or yellow and blue, and to change their MS Teams background image to a Ukrainian flag.
We are proud to say the team within SL Controls raised €5,000 from this fundraiser. This was enough to provide 40 boxes of medical supplies that went to Kramatorsk City Hospital #1 in the Donetsk region of Ukraine.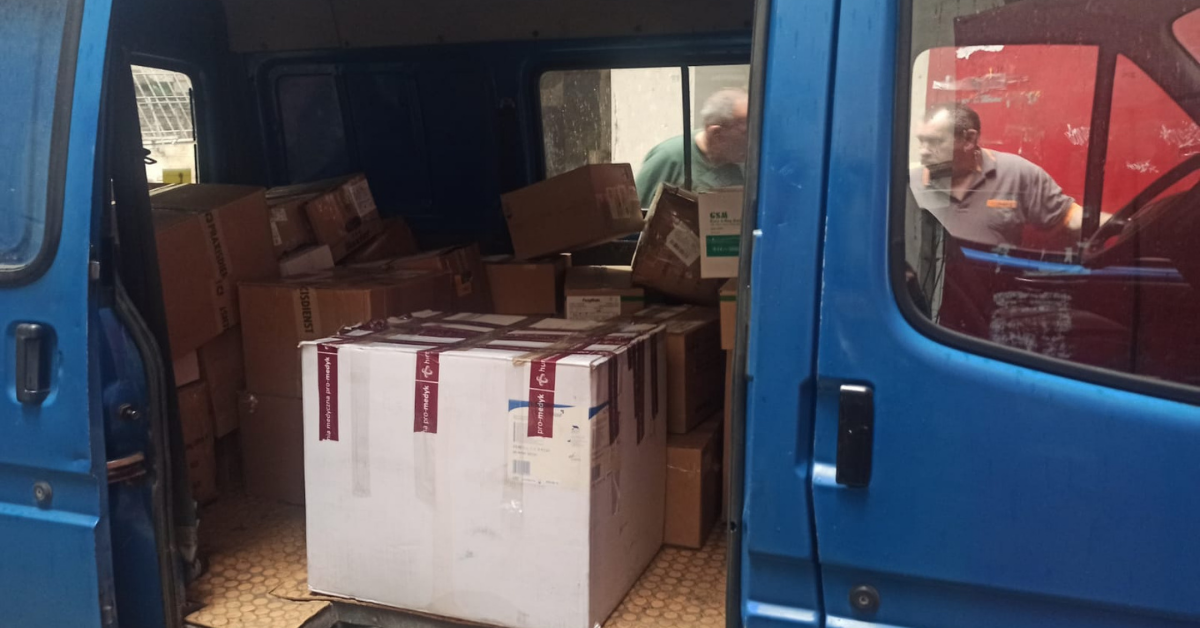 Image: The shipment of medical supplies funded by the SL Controls team.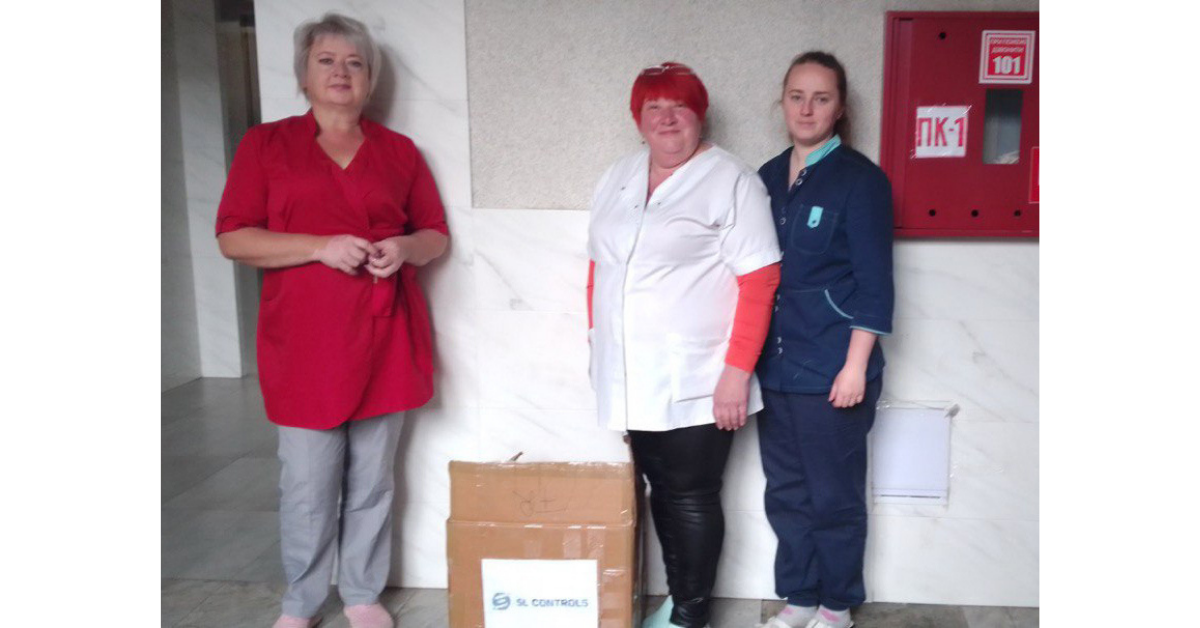 Image: Staff at the Kramatorsk City Hospital #1 in Ukraine receiving one of the boxes of the SL Controls-funded shipment of medical supplies.
Rapid Response Ukraine is an organisation founded by Sligo man Fergal Nealon.
Shortly after the war started, Fergal and colleague Mark Walsh travelled to the Polish border with Ukraine. Once there, they established a supply chain to bring medical supplies and other essential items, including body bags, to the frontline inside Ukraine.
Funds raised through Rapid Response Ukraine help to maintain this supply chain, as well as to purchase the much-needed medical and other items.
Other members of the Rapid Response Ukraine team are also working here in Ireland to help Ukrainian refugees find accommodation.
Keith Moran, SL Controls CEO, said: "We are hoping and praying for a rapid end to this war so the humanitarian crisis that we have all been watching unfold can start to be reversed.
"However, it is clear there is an immediate need to provide continuing support to Ukrainians still in Ukraine and those who have fled their homes. That's why we felt it was important to launch this fundraising initiative."
Shauna Ryan, SL Controls HR Manager, said "From what we have seen, the Rapid Response Ukraine organisation has been doing fantastic work. It was really important to us at SL Controls to help in any way we could to assist Rapid Response Ukraine in continuing to provide critical supplies to the people of Ukraine, so please help in any way that you can."