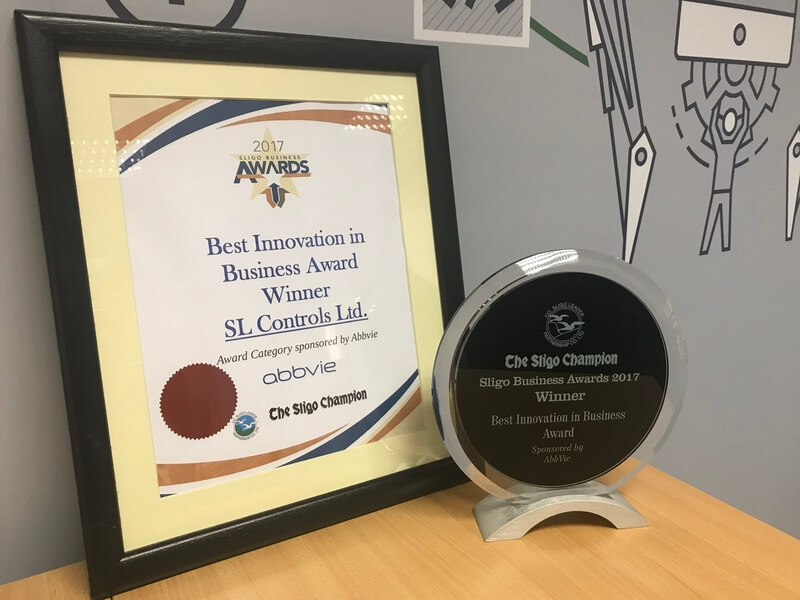 The team at SL Controls have picked up another award – the Best Innovation in Business Award at the 2017 Sligo Business Awards. The ceremony took place on Friday 6 October at the Sligo Park Hotel with guest speaker Gavin Duffy.
The Best Innovation in Business Award looks at unique and innovative approaches to doing business. This innovation must clearly benefit the company and its customers.
"We were up against tough competition," said Keith Moran, Managing Director of SL Controls. "They are all fantastic and innovative companies so it was great to take home the prize at the end of the evening."
SL Controls won the award for its innovative manufacturing solutions software, TOTALline™.
In 2016, the company won the Corporate Social Responsibility Award.
Keith said: "It's fantastic to pick up an award at the Sligo Business Awards for the second year in a row. We are delighted with this recognition of our business.
"Well done to all the winners and finalists and thank you to The Sligo Champion and Sligo Leader for organising the event."