SL Controls has two initiatives for employees that promote healthy living:
Live Well at SL focuses on good physical health including leading an active lifestyle and eating healthily
Think Well at SL focuses on good mental health and breaking down barriers in relation to mental health issues in the workplace
An important part of both the above initiatives is the events calendar. We have just launched the latest – the 2019 Employee Health & Wellbeing Events Calendar.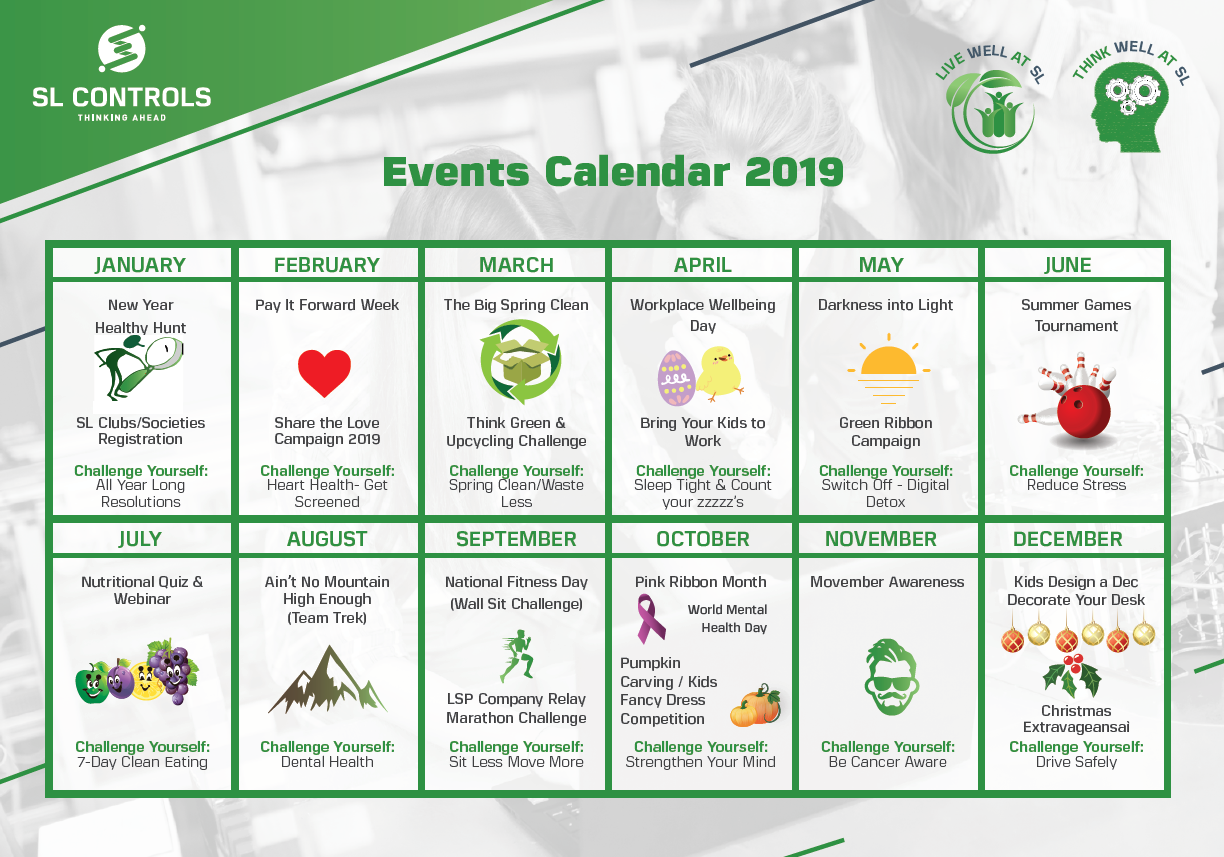 "Each month there is something different," said Emer Feeney, HR Generalist at SL Controls. "The purpose is to encourage employees to become more active, improve their diet, and pay greater attention to their health and wellbeing – both physically and mentally.
"We encourage employees to participate in the many activities taking place during the year, each aimed at providing employees with the tools and support they need to enhance their physical, mental, and professional wellbeing."