Keith Moran, SL Controls Managing Director, had the pleasure recently of awarding the Governing Body Medal to IT Sligo graduate, Gabor Stefcsik.
SL Controls sponsored this award for students studying the Bachelor of Engineering in Mechatronics, Level 8 (On-line) course. Gabor won the medal as he achieved the highest grade in the programme.
Gabor was presented with the award at a conferring ceremony earlier this month.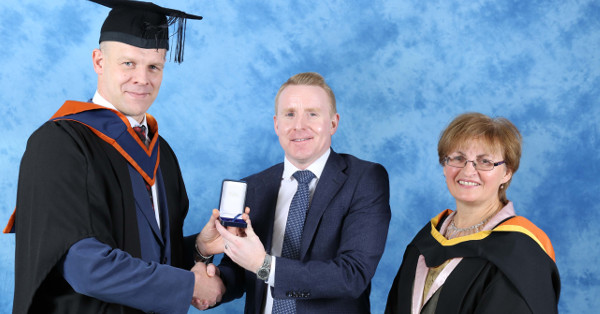 Keith said: "On behalf of the whole SL Controls' team, I'd like to congratulate Gabor on his achievement. Congratulations to all the other Mechatronics graduates too, as well as to graduates on other programmes.
"At SL Controls, we are proud of our strong links with IT Sligo and we look forward to working with this fantastic college in the coming year and beyond."