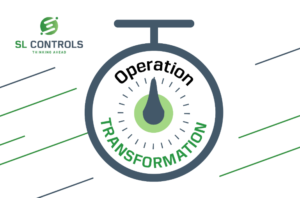 January is a time when many people embark on living a healthier lifestyle. At SL Controls, employees can do this by joining in with the company's Operation Transformation challenge.
The initiative from SL Controls is about encouraging employees to:
Take part in physical activity
Eat healthily
Take care of their mental health.
"We took inspiration for the initiative from the popular RTE TV programme," said Emer Feeney from SL Controls. "Operation Transformation is our first Live Well at SL and Think Well at SL initiative for 2018 and is part of our commitment to help employees be active and live healthy lives while at work.
"We have produced a toolkit for everyone taking part, there are organised activities like lunchtime mile walks, and there are competitions with prizes. So, it's going to be fun as well, plus we're adding a bit of a competitive edge to it."
Prizes will be given to employees who:
Win a raffle of all employees who complete each lunchtime mile walk
Submit the best selfie from a local fitness event
Submit the best group selfie from a lunchtime walk
Have the highest record of physical activity
Share the most liked recipe
Share the most liked healthy lunch photo
Operation Transformation runs from 8 January to 4 February and employees from all SL Controls offices are encouraged to take part.