Like a lot of companies, SL Controls had to pivot quickly when the first lockdown was introduced in March of this year. The restrictions since then have varied as the country battles the Covid-19 pandemic, but life and work for SL Controls employees remains very different from what it used to be.
We spoke to members of the team to find out more about what they did during the lockdown and how it affected them.
Vinnie Boyd, Business Development Associate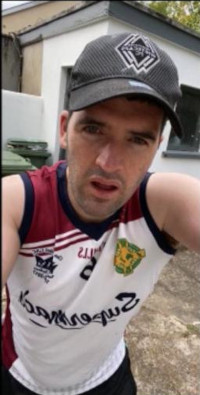 "During the lockdown, I thought I'd do something ridiculous like running 10k a day for the month of May. I had the time and I wanted to keep active, plus I thought it would be an opportunity to raise money for charity.
"I am involved with Shamrock Gaels here in the Riverstown/Castlebaldwin/Sooey area. One of our former players and club members, John Lyons, sadly died earlier in the year in March. He was heavily involved with the club, and his wife and children continue to be involved. So, I and a couple of the other guys from the club thought it would be a good opportunity to set up an event in memory of John and to raise money for North West Hospice.
"We talked to the club and decided to change it from 10k a day to a more realistic 5k a day. We then basically reached out on social media, mostly on Facebook. We got loads of video messages from people like international rugby star and former international basketball and Shamrock Gaels player, Aoife McDermott, Kerry's All-Ireland winner Stephen O'Brien, Tyrone manager Mickey Harte, Ireland captain Seamus Coleman, Mayo's Lee Keegan, and legendary commentator Micheal O' Muircheartaigh.
"Slaughtneil and Derry captain Chrissy McKaigue, Tipperary GAA ladies star Aisling Moloney, Dublin's six-time All-Ireland winner Jonny Cooper, and former Irish rugby international Tommy Bowe were some of the other people that left us messages. The support really was amazing, and it certainly kept everyone motivated throughout the month.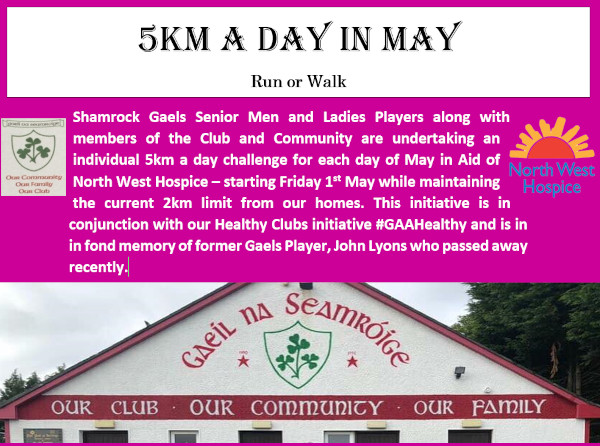 "In the end, 150 people from the GAA club, the local community, and beyond signed up to take part. Some walked and some ran the 5k a day then, at the end of May, we finished with a relay from the late John Lyons' house to the Shamrock Gaels pitch. In total, the participants covered well over 20,000 km.
"When we started out, we thought the event would raise a few thousand, but, in the end, we raised almost €29k."
Deirdre Loughlin, Quality & Marketing Executive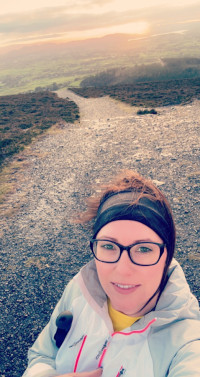 "Before the lockdown, my day would have involved getting up early to go to the gym before work. All the gyms had to close during the lockdown, so I decided I would get back into running.
"Running is something I had been trying to get more into for about two years, but I ended up concentrating more on the gym. There was no choice during the lockdown, so I decided to get up to a level where I could run 5k.
"I found an app to help me achieve that – Pop Up Races. It lets you enter challenges where you support charities while you are running. It really gives you a reason to run, especially on those days where you maybe don't feel up to it. Knowing you are supporting a charity gives you that extra push to do it.
"You also get a medal for some of the challenges when you finish, which is always nice to receive.
"This led to me also doing other virtual events, including the Virtual Warriors Run which usually starts at Strandhill beachfront to the top of Knocknarea mountain and back to the beachfront. This year, it was 15k your way, which you could complete in stages anywhere in the world while raising money for Focus Ireland.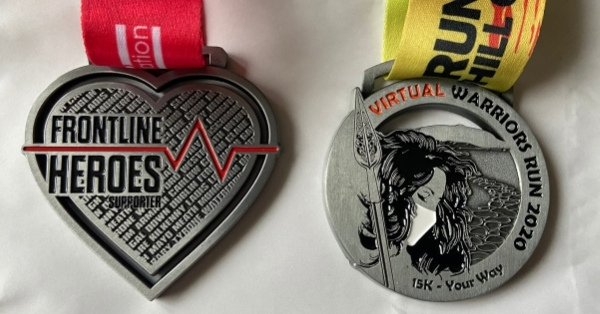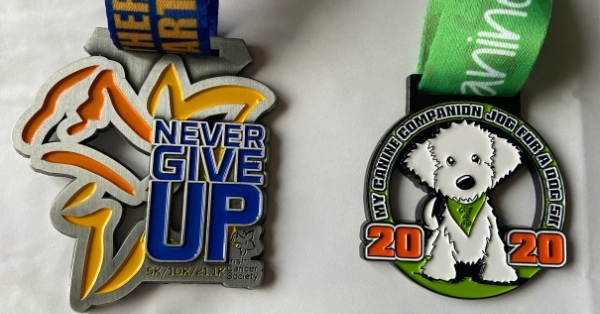 "So, part of the lockdown experience for me involved competing in events I would have never done before – all virtually, of course. It's nice to support charities, too, as they are getting hit very badly during these times.
"I'm looking forward to getting back into the gym when things return to normal, but I plan to continue with the running too."
Shane McLaughlin, Business Development Manager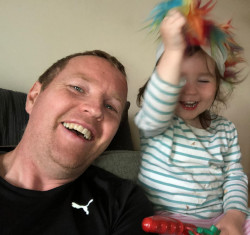 "For me, working remotely is a familiar experience. For about the last four years, my week would have been working about three days on the road and the rest from the house. So, from a work perspective, the lockdown was not a massive change for me.
"The way we do things is different. There is less travel now, and where before I would have interacted with a lot more people face to face, now we meet through Microsoft Teams. But everybody is in the same boat.
"There are a lot of positives to take from the experience too. Personally, I used the time to take on new challenges. This included walking and running 100k in 30 days for Cancer Ireland, which we did together as a family between Teams calls and everything else.
"A challenge for frontline heroes was another one I got involved with, but the big one was a virtual Mizen Head to Malin Head where you run 600k over six months. I got through that by doing short runs during the week and a longer run at the weekend.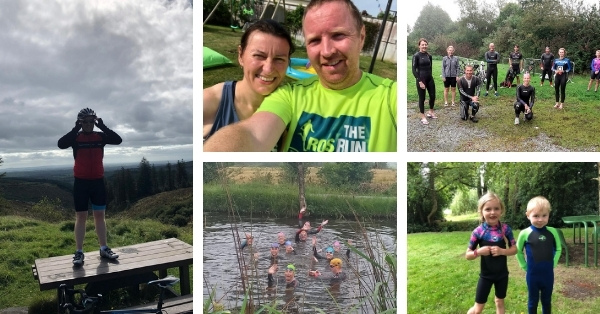 "I also joined Tullamore Harriers running club recently and have taken part in runs. It's good because I ran a bit before the lockdown, but it is more consistent now. The kids come with me sometimes too, cycling beside me while I'm running.
"I've also been involved with Tullamore Triathlon Club for a few years. This year we did a virtual Iron Man, covering the equivalent of an Iron Man event over 10 days. There haven't been any races this year because of Covid, but it was good to see people getting involved in the socially distanced virtual events that did happen."