As part of SL Controls Think Well at SL programme, the offices recently took part in a three-legged race to Stomp Out Stigma.
We launched the Think Well at SL Programme last month on World Mental Health Day. It involves several initiatives that promote good workplace mental health.
The latest of these initiatives was the three-legged race which took place on 3 November. It was a light-hearted and fun event that had a very important message. The theme of the race focused on the fact that everyone needs a helping hand now and again. So, we encouraged employees to pair up with a co-worker to complete the race.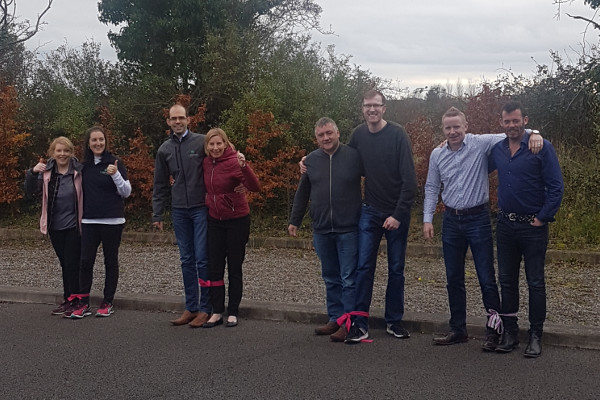 It was a small but significant challenge because it required our employees to work together and communicate to get to the finish line.
Workplaces are a key setting in which to promote positive mental health. At SL Controls, we want to create an open culture for the discussion of mental health issues. It is important all employees feel they can rely on and talk openly with their co-workers.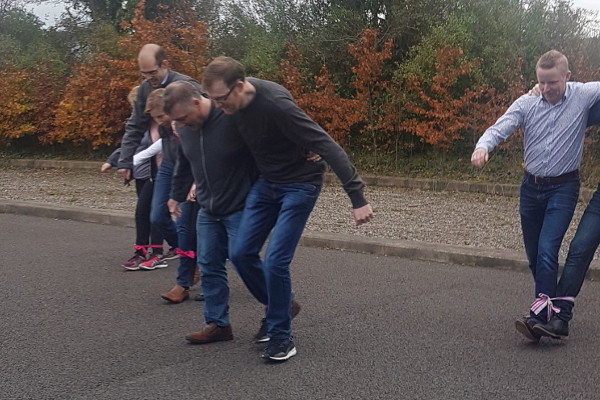 The three-legged race was also a chance to switch off, get some fresh air, and enjoy some physical activity. It definitely boosted everyone's mood for the day!
The winners received sweet treats to enjoy with their teams.