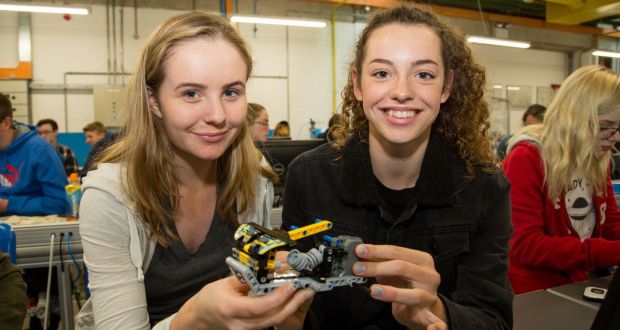 Brick by brick….Summer camps using LEGO® construction toys are helping to change the face of engineering
ECubers™ hopes to encourage young people – especially females — into engineering

Fun LEGO® games at summer camps encourage creative and technical skills

Educating young people for Industry 4.0 crucial for country's economic future
A fun programme designed to encourage young people — especially females — into engineering is using LEGO® bricks to help participants develop their engineering talents.
The ECubers summer camps are for 13 – 15 year olds and aim to show secondary school students what it is like to work within a manufacturing environment as well as develop their creative and technical skills.
The first camp, Build and Program, took place at the University of Limerick (UL) at the end of June and saw students use LEGO® Technic Sets for building and LEGO® MINDSTORMS for programming.
The follow-on camp, ECubers Inventor, will take place from Monday, July 24 – Friday, July 28. This will see students build a Great Ball Contraption — a machine which receives balls from one module and passes them to another — using LEGO® Technic Sets.
Mentors on the programme include experienced industrial experts, UL Mechatronics students as well as Transition Year students.
The ECubers programme is run by the ESE Academy, an industry-led, not-for-profit initiative to advance the delivery of Equipment Systems Engineering (ESE) education.
The ESE Academy was set up by Irish-owned software engineering company, SL Controls, in conjunction with the University of Limerick.
The aim of the ESE Academy is to educate students to the level required for Industry 4.0 as well as encourage young people to study and pursue careers in engineering.
Industry 4.0 is the current trend of automation and data exchange in manufacturing technologies. It includes cyber-physical systems, the Internet of things and cloud computing.
One of the ways the academy is educating young people is by supporting the new Master of Engineering in Mechatronics at UL and the second is the roll out of ECubers in schools across the country.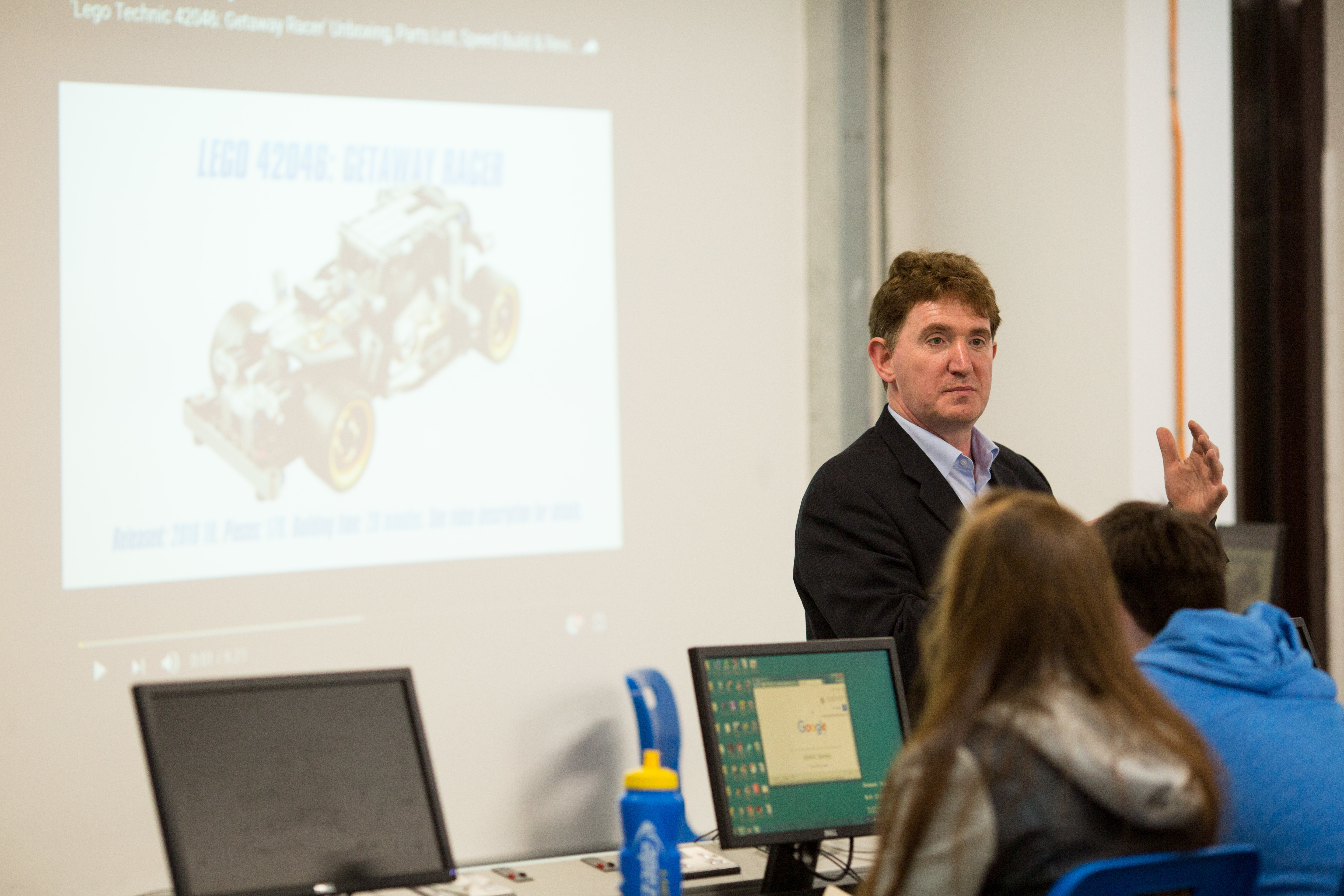 Shane Loughlin, CTO and co-founder of SL Controls, established the ECubers programme in 2016 to increase awareness of the benefits and opportunities of engineering as a career for young men and women and to help address the shortage of young people pursuing careers in the sector. He said:
"Very little has been done to explain to young people – especially young girls — how much engineering has evolved over the last 20 years. ECubers was set up by the ESE Academy to try and reverse that and promote excellence in Equipment Systems Engineering. We want to get young people excited about, and interested in, engineering – and what could be a more fun way to do that than by using LEGO® to help children relate to engineering.
"We also want to show them the range of exciting career opportunities that now exist for both men and women in the field. By working with key academic partners — such as UL, IT Sligo, Limerick IT and DIT — and leveraging their facilities during the summer months when second-level students are available, we can introduce students to college life and the working environment in a very efficient fashion.
"The ESE Academy was set up as the education system was struggling to keep up to date with real world advances, which have been accelerated by Industry 4.0. New exciting career opportunities are being created in the equipment systems engineering (ESE) field by Industry 4.0 but we need to invest in educating our young people if Ireland is to capitalise on this unique opportunity."
Mr Loughlin said that to be ready to capitalise on Industry 4.0, Ireland needed engineers who are not just trained in one discipline, but ones who are interdisciplinary or even antidisciplinary.
"We need people who say: 'how do we fix the problem'. If you take the example of the operating theatre: everyone is totally focussed on working together to save the patient and they don't say 'that's not part of my job'. That's what we need for Industry 4.0 as it is all about keeping systems functioning and that needs people with a range of different skill sets."