When considering working for a company, you'll want to know the position you'll have, the type of work you'll do, the projects you'll work on, and the salary/benefits you'll receive. What about the working life at the company? What is the company culture?
Company culture is important for a range of reasons. A company's culture creates the workplace environment, so it directly impacts the day-to-day experience of employees. It also impacts performance and productivity, and it contributes significantly to the external image of the company.
At SL Controls, we believe creating a healthy and positive company culture is extremely important. Phrases like "we value our employees", "equal opportunities", and "team environment" have become clichés, but at SL Controls, they are core principles that make up who we are.
What is the company culture at SL Controls, however? Below are some of the main factors.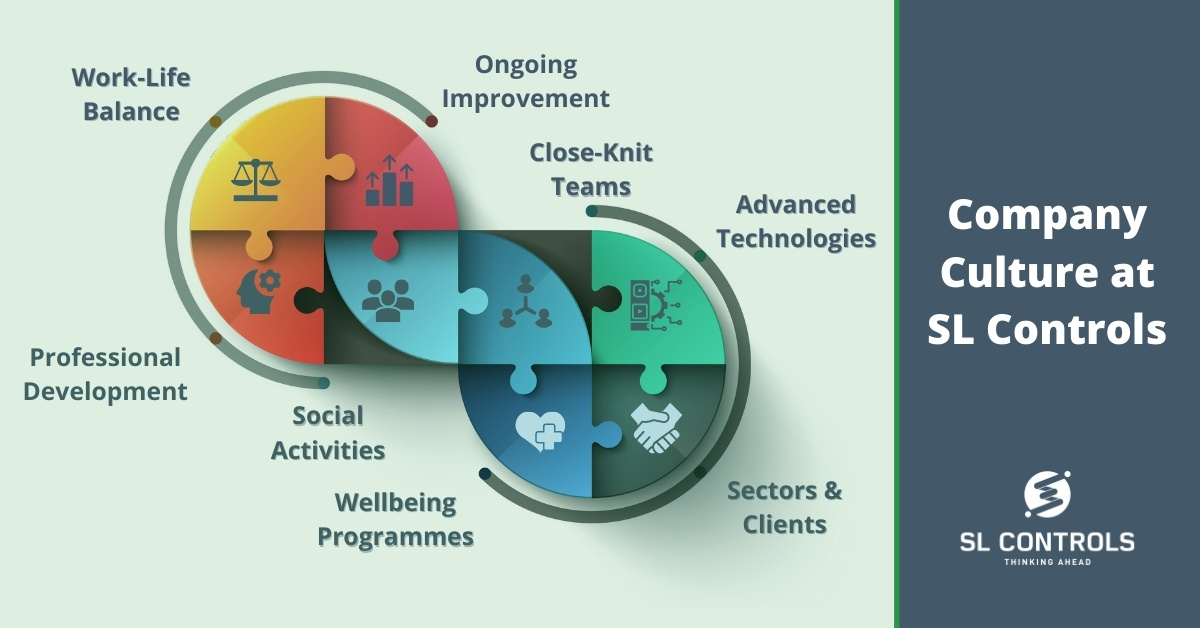 Work-Life Balance
At SL Controls, we have structured the company and the way we operate to help our employees achieve a good work-life balance. For example, we have offices around Ireland to enable employees to live closer to their place of work.
We also offer a range of employee benefits that help members of our team strike the right balance between a rewarding working life and healthy personal life. We also understand that everyone is different, with different lives outside work, personalities, skillsets, and career goals. As a result, we don't approach work-life balance with a one-size-fits-all solution. Instead, we treat everyone individually within the parameters we have set as a company.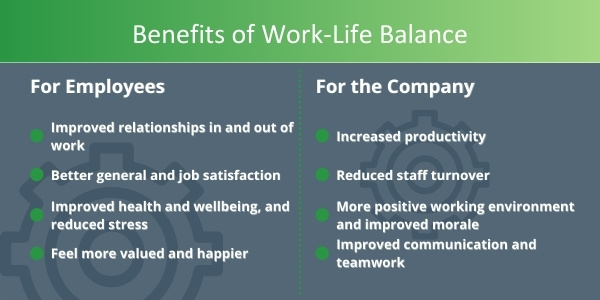 Close-Knit Teams
While SL Controls has almost 100 employees, all our staff work in teams based in regional hubs across Ireland. Those regional hubs give us the best possible platform to serve our clients in those regions, but they also create a close-knit and supportive team environment.
We also take steps to ensure our people who are working remotely keep in contact with their colleagues and the teams they are involved in.
Social Activities
Spending time with colleagues outside the working environment is important for team building and general cohesiveness. It also helps employees get to know one another in a way that is not always possible in the hustle and bustle of the working week.
At SL Controls, we run regular social activities covering a wide range of interests throughout the year. Even during the lockdown periods of 2020 and 2021, our social activities continued, albeit virtually.
Live Well at SL and Think Well at SL
Staying physically and mentally healthy is something you shouldn't have to pause for the eight or so hours you spend at work each day. So, at SL Controls, we have developed two wellbeing programmes aimed at encouraging healthy living in the workplace.
Live Well at SL focuses on physical health and promotes things like taking regular exercise and eating healthily during the working day. Think Well at SL, on the other hand, promotes good mental health.
Sectors We Work In
The clients we work for also help shape the culture at SL Controls.
We work for clients in a range of sectors, but we offer particular expertise to clients in regulated industries. Those industries include pharmaceutical, biopharmaceutical, and medical device manufacturers.
Our clients include Irish companies as well as some of the largest corporations in the world, including most of the world's largest pharmaceutical companies.
Advanced Technologies
Many of the projects we work on at SL Controls involve cutting-edge manufacturing technologies. This includes everything from Smart Factory solutions to cyber-physical systems to cloud computing. In other words, technology that comes under the umbrella of Industry 4.0.
These technologies create an interesting and exciting environment for our engineers and others on our team. In fact, SL Controls is leading the way in Ireland and around the world in the development of a new field of engineering – the Equipment Systems Engineer.
Equipment Systems Engineering involves key elements from the controls engineering, automation engineering, and systems validation engineering disciplines, and equips engineers for the Smart Factories of the future.
Continuous Professional Development
Following on from the last point, we actively encourage our employees at SL Controls to develop new skills and advance their careers. We have formalised this principle of professional development in an initiative called the Pathways Programme. It helps our engineers develop their careers in a way that maximises their skills.
Continuous Overall Improvement
SL Controls is an industry-leading provider of controls, automation, systems validation, and serialisation solutions to manufacturers. Our approach to continuous overall improvement has helped us achieve this position in the industry, plus it will help us achieve our ambitious plans for the future.
What does this mean in practice, though? It means we don't have a blame culture in the organisation, as this stifles creativity and limits the ability to push boundaries. Instead, we treat all issues and problems as learning opportunities with well-established procedures that:
Discover exactly why the problem arose.
Establishes a solution to prevent the problem from arising again in the future.
Ensuring this knowledge is shared and made available to every employee.
This process makes all our engineers and managers better at what they do, while also improving the overall performance of the company.
Working at SL Controls
If this insight into the company culture at SL Controls has made you want to find out more, you should check out our current engineering vacancies. We are rapidly expanding and regularly have positions in a range of locations. Plus, we are always happy to hear from engineers looking to move forward in their career.