The theme of this year's International Women's Day is Choose to Challenge – challenging gender bias and inequality and choosing to celebrate the achievements of women. We decided to look at that topic from the perspective of some of the women who work for us at SL Controls. Specifically, two women who chose to challenge the gender stereotypes that still exist in too many aspects of engineering.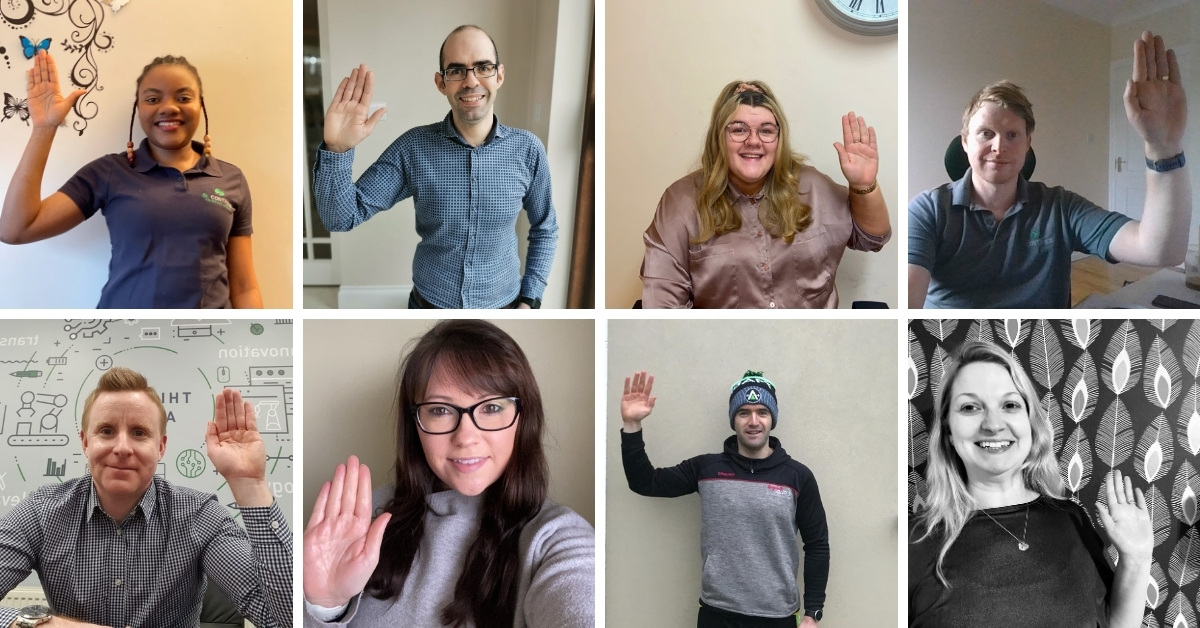 Saoirse and Blessing are both recent graduates and have been working for us for a while now on various projects. Therefore, they have direct, recent experience of studying engineering as a woman and then starting their careers.
Studying Engineering as a Women
Saoirse Kearse is a Software Quality Engineer at SL Controls. She said: "In the last years in secondary school, I knew what I wanted to do because I'd done maths, applied maths, physics, and chemistry in my Leaving Cert.
"I went on to study electronics and computer engineering at NUIG. There were 60 people in that class, and only four of us were women. That is a big gender imbalance, but I received plenty of support and encouragement."
Unfortunately, that experience is not universal. Blessing Nwachukwu, a Systems Engineer at SL Controls, obtained her bachelor's degree in Romania. She is originally from Nigeria and received a scholarship to study at the Romanian university where the focus was marine engineering.
"In secondary school, I enjoyed chemistry, physics, and especially maths," Blessing said. "I considered going into medicine but then decided that engineering was what I really wanted to do. I then won the scholarship to study electromechanical engineering.
"My experience studying for my bachelor's degree was challenging, as women were typically moved into studying navigation. That's not what I wanted to do. I wanted to be an engineer. So, myself and another lady fought to get onto the engineering course."
Blessing's experience in Ireland as she studied a master's in mechatronics at UL was substantially more positive in terms of attitude and support.
However, the gender balance in terms of class makeup was still weighted heavily towards males, something that most in the educational and engineering sectors believe must change as soon as possible.
Working as a Female Engineer
What about the experience after you leave college, getting a job and starting your career? Both Saoirse and Blessing joined SL Controls as graduates. Blessing explained that she has experienced support from day one, despite engineering currently being a male-dominated profession.
She said: "From the first conversation I had with management in SL Controls, they recognised my ambition and aspirations to move into project management. It is an environment where everyone wants you to discover your potential, male or female. I am enjoying my growth and believe this experience is laying a good foundation for my career."
Saoirse said: "From my experience working with the SL Controls team and out on client sites, it is never an issue that you are a girl. Some of the projects I have been working on have been with international pharmaceutical companies, and I've never had the experience of you can't do this because you are female."
Choose to Challenge in Engineering
What messages do Saoirse and Blessing have for girls in secondary school and young women considering their future careers?
Saoirse said: "I think if it is something they want to do, they should go for it and try it. There were only four girls in my college class out of 60, but I know that more girls were starting to apply in the years after I started.
"The stereotype of engineering being for men is gone. This is not a male-only industry."I find a lot of encouragement and support, not because I am female, but because I want to succeed, I always put myself out there for roles, and I want to learn and develop."
Blessing has a similar message. "For young females, the sky should be your starting point, not your limit," she said. "You might meet barriers as I did in Romania, but once you make up your mind, you need to stand your ground.
"You don't need to act like a man. You need to have a passion for engineering. You need to have a purpose. I am thankful I am an engineer. This is my purpose; it is what I know best. You have to find out what that is for you, and you have to pursue it, not allowing anything to stop you along the way. When you do, it is very rewarding."