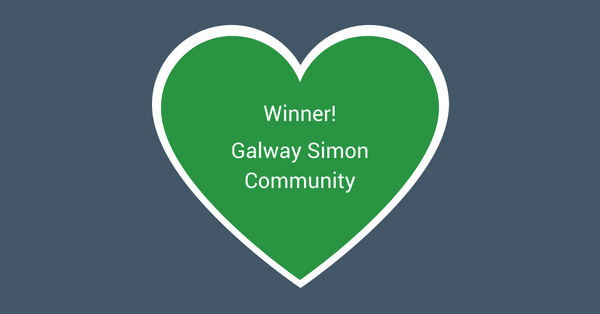 SL Controls is donating €500 to the Galway Simon Community after it won the most votes in our latest Share the Love campaign.
Share the Love is an SL Controls' initiative that supports local good causes and charities. This campaign focused on the Galway area where SL Controls has a well-established and busy office.
The campaign involves staff from the local office nominating organisations. Three are then selected to go through to a vote. SL Controls' employees, their friends, and their family can all take part in the vote.
The three nominated projects in the Galway Share the Love campaign were Galway Simon Community, Coder Dojo, and Pieta House.
Fantastic Response
The Galway campaign received 426 active votes and had a 26 percent share rate, which is outstanding. The initiative helped boost website traffic to all three nominated organisations. This exposure helps create more awareness of the projects and the important work they do for people in Galway and beyond.
Throughout the three-week campaign, SL Controls' message was shared and seen in 10 countries across 3 continents.
The Winning Project – Galway Simon Community
Galway Simon Community was the winning project with 222 votes. The €500 donation will go towards Galway Simon Community's Essential Fund which tackles homelessness in the county.
Emer Feeney, HR Generalist at SL Controls, said: "We are delighted to be able to raise awareness for these Galway projects and connect with the community through the campaign. We have a team of ten Engineers working in Galway and we wanted to give them the opportunity to nominate local causes.
"We fundraise for the Simon Community annually through our Christmas Jumper Day and we look forward to seeing how our Share the Love donation will impact positively on the Galway branch."
SL Controls will make the donation directly to Galway Simon Community in the coming weeks.
The Next Share the Love Campaign
Next up we will be looking for nominations from our Limerick employees for local projects they would like SL Controls to get involved with. Let's keep sharing the love!