Every day in Ireland, people who are suicidal, who self-harm, or have been bereaved by suicide, contact counsellors at Pieta House for support. This support is provided completely free of charge and is invaluable to those who make contact with the service as well as society generally.
It is for these reasons that SL Controls supports Pieta House as well as the inspiring Darkness Into Light event. It takes place tomorrow at locations across Ireland and beyond.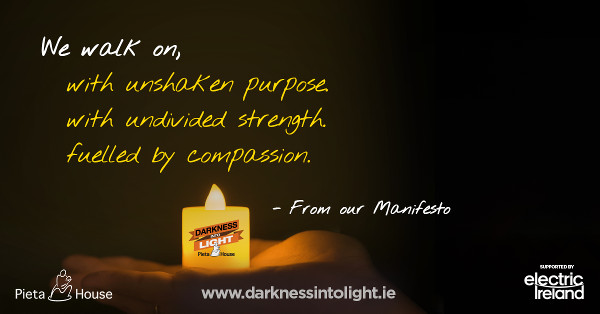 Darkness Into Light started in 2009 with just a few hundred people and has grown to include hundreds of thousands of participants. The annual event involves meeting before sunrise to complete a short course – usually 5km. You can walk or run, finishing when the sun is up, and the morning becomes bright.
To support Darkness Into Light this year, SL Controls is encouraging employees to register with an event in their local area. In addition, we will match the registration fees of all our employees, donating this amount to Pieta House.
Find out more about this worthwhile cause and get involved.