SL Controls picked up two awards at the Sligo Business Awards on Friday night. We won the Best Corporate Social Responsibility Award, which was the category we were shortlisted in. We also won the big award of the night, the Best Overall Business Award.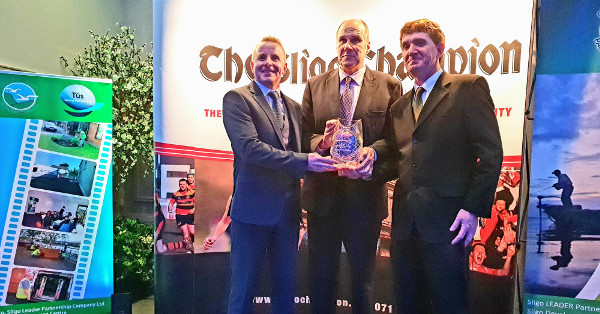 Keith Moran, SL Controls Managing Director, said: "We are delighted to have won these awards.
"Corporate social responsibility is at the core of our culture at SL Controls. We work hard at developing and implementing effective policies and procedures that help our people develop their careers while also achieving the right work-life balance.
"We are also passionate about giving back to Sligo and contributing to the community in any way we can. So, winning the Best Corporate Social Responsibility Award is something that is very special to us.
"Then, picking up the Best Overall Business Award was just fantastic, particularly given the quality of the other businesses there on the night. Those businesses demonstrate the innovation, ambition, and drive of Sligo right now, and it is exciting to be part of that.
"As for us at SL Controls, we have plans for future expansion and growth here in Ireland and in export markets. We are proud of our successes and achievements to date and are proud of winning the Best Overall Business Award. It is brilliant recognition of the commitment, hard work, and capabilities of everyone on our team.
"I personally would like to thank everyone who has contacted me with a message of congratulations for the SL Controls team on winning these awards. Thank you as well to the Sligo Champion for organising another excellent awards evening, and to the Radisson Blu Hotel & Spa for their hospitality."