Tech North West, a new alliance of companies in the ICT sector in the North West of Ireland, has officially launched. SL Controls is a proud supporter and member of Tech North West.
The business grouping brings together ICT companies working in a range of industries. The aim is to promote Sligo, Leitrim, and the surrounding areas as a thriving, growing, and exciting locations for both businesses and ICT professionals.
Tech North West also aims to promote the North West of Ireland as a fantastic place to live and build a career.
Other companies in Tech North West include Overstock, LiveTiles, Cora, Clanwilliam Health, and more. The group is also supported by educational institutions and business support organisations including IT Sligo and the local Enterprise Office.
Some of the initiatives Tech North West will run and support include ICT careers fairs, networking events, and hackathons. It will also improve collaboration with Sligo and Leitrim-based training bodies and educational institutions.
The Tech North West launch event took place on Friday in Andersons Grill & Bar in Sligo.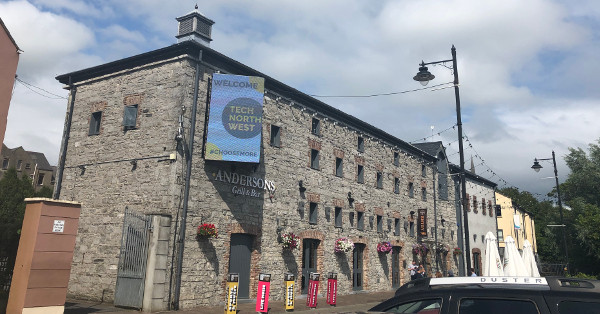 "You just have to look at the companies involved in Tech North West to get an understanding of the cutting-edge technology and work that is taking place right here in Sligo and Leitrim," said Keith Moran, Managing Director of SL Controls.
"We have a fantastic quality of life here in the North West, with a lower cost of living, less traffic, and excellent leisure activities right on our doorstep. However, it's the career opportunities that exist here, the salaries on offer, and the prospects for future growth that are the real attraction for ICT professionals.
"For businesses, they can tap into a well-established ICT sector ecosystem by setting up here in the North West.
"These are the messages that Tech North West wants to promote, and it's why we are proud at SL Controls to be involved."