At SL Controls, we employ engineers with a variety of backgrounds. The growth of the company, as well as the sectors in which we operate, are some of the reasons why people choose to work with us. The training and support we offer engineers who move from other branches of engineering to positions with us also helps people to make the switch.
Of course, there are other reasons, including achieving a better work-life balance. There is also the company structure at SL Controls.
Moving from a Multinational Corporation
Many members of our team have moved from large corporate environments to a position with SL Controls. One example is Volker Winhausen, a German national who joined SL Controls in 2014. He previously worked in the Middle East for the Swiss-based multinational corporation ABB. It's the large engineering company that is involved in everything from robotics to energy to heavy electrical equipment. The company operates in 100 countries and has around 132,000 employees.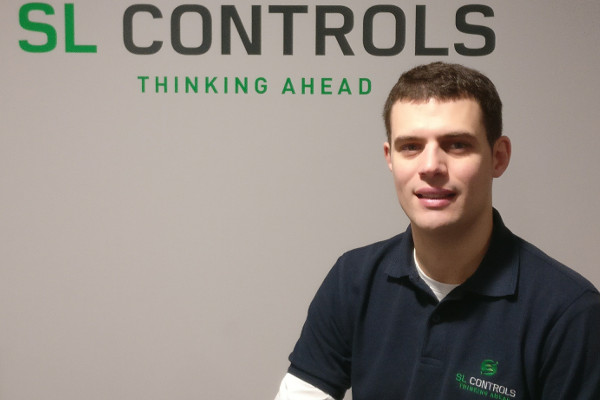 Volker worked for ABB as a Commissioning Engineer in electrical distribution in the company's Abu Dhabi operation. He worked there for four years, during which time he met his wife – Kathleen from Rhode, Co. Offaly in Ireland.
Volker and Kathleen decided to move back to Europe – specifically Limerick and a position as a controls system engineer with SL Controls. The role was a perfect fit for Volker's skills, presenting him with the opportunity to get a much more in-depth knowledge of automation systems. The transition to the new job and the change of country went well, though, not least because Volker prefers the way of life here in Ireland as well as the people.
A Different Company Structure and Culture
Apart from the cultural differences between Abu Dhabi and Ireland, and the variations in job role, the biggest change Volker faced when making the move is the different company structure that exists at SL Controls. It was a change for the better.
Volker moved from a global engineering corporation with huge numbers of employees to a team of less than 100 at SL Controls. He likes the new working environment, though, and thinks it's a big advantage over what he did before.
"Working at SL Controls is different to ABB," Volker said. "Obviously, the work is different, but it's a huge corporate structure at ABB. It's a good – and successful – company, but I prefer my role now at SL Controls.
"I know all the senior management team and have conversations with them at various company events. You simply can't do that at a company like ABB as everyone is more distant and detached.
"Also, SL Controls is growing fast, the projects we work on are varied, and there are excellent opportunities for career progression."
Volker is currently working on designing concepts for new code implementations at the SL Controls Limerick office.
He said: "My time with ABB was an essential part of my career, but the move to SL Controls is the most important and beneficial I've made so far."