If you're in a regulated sector like pharmaceutical or medical device manufacturing, what type of software provider is right for your needs? Firstly, you need a provider that delivers bespoke solutions with complete flexibility. Secondly, you need a provider that has access to the right expertise and adequate resources.
This means you need a provider who is large enough to scale but small enough to adapt. In other words, a provider large enough to have sufficient resources to handle big projects while also being small enough to remain agile and flexible in delivering your specific requirements.
When you have these elements in place, your project will run more smoothly, and you will achieve your objectives more cost-effectively.
Not Too Big
When an organisation gets to a certain size, it loses its ability to quickly adapt, making it harder for larger solution providers to address your specific needs. This is because structures, products, services, and management decision-making processes become increasingly complex the larger a company gets.
Most large companies package their offering into major product or service solutions. These are often very comprehensive and, in their own right, powerful. This approach has three major and interconnected disadvantages, though:
Off-the-shelf solutions are not always able to meet your technical or business requirements, however comprehensive they are. This applies, for example, when a function or feature is not already part of the company's offering. You can even encounter these feature and functionality gaps when the product or service is customisable.
The function or feature can be added to the product or service solution, but this typically happens as part of the provider's regular update and release cycle. Usually, this cycle is one or two years long which is likely to be too infrequent to fit into the timeframe of your project.
Even if a product or service solution includes all the features and functions you require, it probably also includes many you don't. In other words, you'll have to pay for unrequired features just to utilise the functionality you do need. As well as cost disadvantages, there can also be technical disadvantages in this situation.
Not Too Small
The biggest problem for small software solution providers is resource availability as small providers have access to limited resources. They might have the will and desire to customise a solution to meet your needs but soon run into trouble on the resources front. This can happen for several reasons including:
Simply not having people with the right skills.
Having people on the team with the right skills but getting into situations where those people are too stretched, usually because of multiple project responsibilities.
Being too dependent on a small number of key people – often just one or two. Major issues then occur if one or more of those key people become unavailable, i.e. because they leave the company or fall sick, for example.
Lacking a broader comprehensive experience of working with different customers that you would get from a larger design team.
Striking the Balance
You need to ensure the software solution providers you use get the right balance between:
Remaining flexible and agile so they can deliver according to your specific requirements within the project cycle
Having enough resources in place so they can deliver, even when things don't go as planned
That means striking the right balance, i.e. being large enough to scale but small enough to adapt.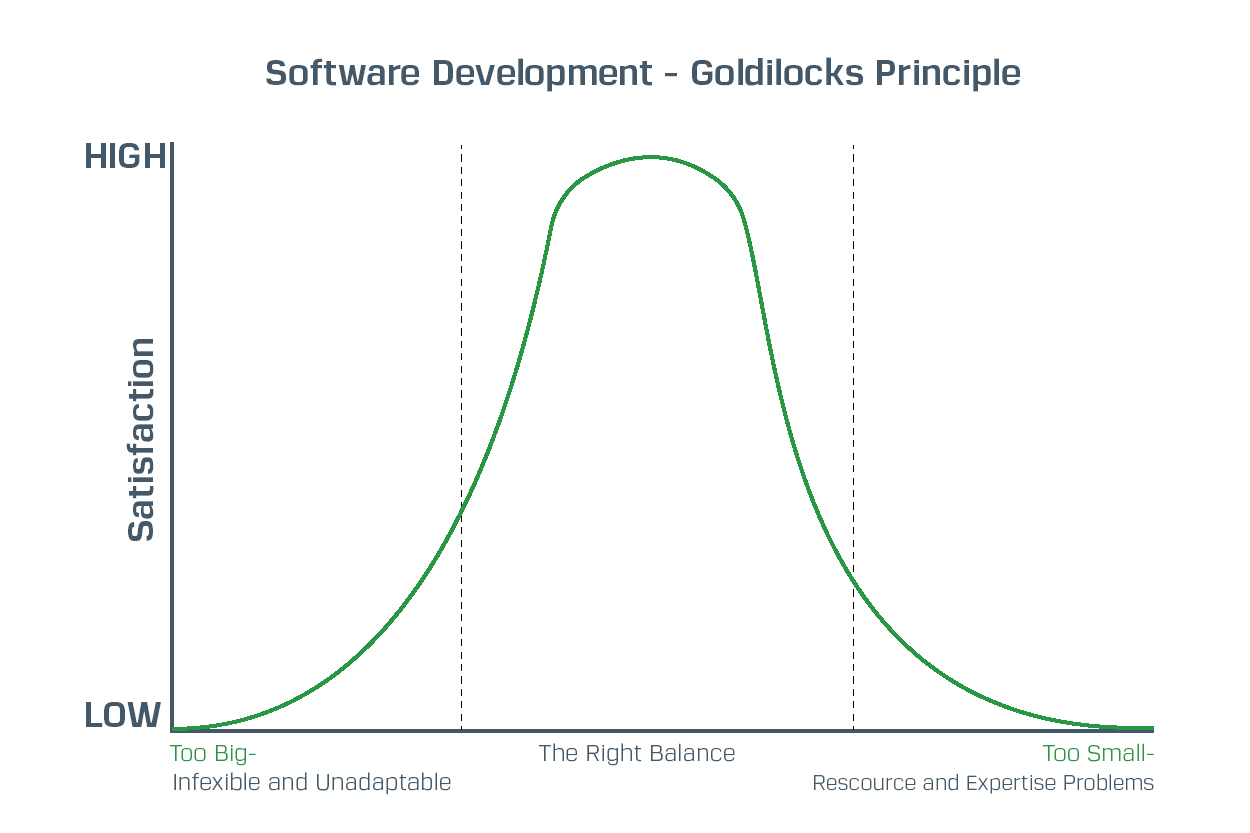 We can use SL Controls as an example as we are small enough to adapt. Our structure, however, means we have the capabilities required to deliver. For example, our product and software design teams are directly available to the project delivery teams. In addition, our design offering is a managed service that has the resources and structures in place to provide scalable solutions, particularly to the pharmaceutical and medical device manufacturing industries.
SL Controls also has a validation and quality department experienced in the development and testing of:
GAMP Software Category 4 – Configured Software
GAMP Software Category 5 – Bespoke Software
All the above means we have the right resources in place but also have a structure that is agile, facilitates fast decision-making, and is flexible according to your needs.