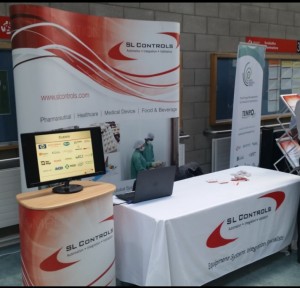 SL Controls were in attendance at the Meeting The Needs of Industry 4.0 seminar and exhibition on the 31st March 2016 in Limerick Institute of Technology.
High-powered speakers on the day outlined why manufacturers in the Mid-West and beyond should seek capabilities and skills to support the fourth industrial revolution – Industry 4.0 as a competitive advantage.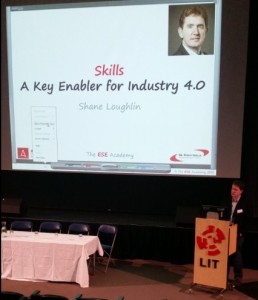 Shane Loughlin, Chief Technology Officer (CTO) of SL Controls was one of the main speakers at the seminar. Shane set out the needs for Advanced Manufacturing Facilities in meeting Industry 4.0 standards.
SL Controls also participated in the "SME Exhibition" as part of the Industry 4.0 seminar. This was an excellent opportunity to meet with delegates from a variety of industry sectors such as pharmaceutical, medical devices and manufacturing.