Ei Electronics manufactures industry-leading fire and carbon monoxide detection products. It supplies its products worldwide and has experienced strong growth over recent years, with 2020 being a record year for turnover.
The company uses advanced manufacturing and test processes with integrated systems at all levels of production. This approach to manufacturing has been crucial to Ei Electronics' continued success.
SL Controls started working with Ei Electronics in September 2019. We have delivered consultancy support services and completed several projects throughout 2020.
Paul Kilbridge, NPI & Manufacturing Manager at Ei Electronics, said: "Going into 2020, we had ambitious global growth plans for the company. To achieve our objectives, we knew we needed to adapt, upgrade, and enhance our test systems and data management.
"The relationship with SL Controls has been hugely positive. Their support and contribution to the further development of our manufacturing systems has been instrumental in our success over the past 12 months.
"Heading into 2021 and beyond, we have equally ambitious goals, and we are looking forward to the continued support of the SL Controls team."
Ei Electronics manufactures all its products at an advanced manufacturing facility in Shannon, Ireland. It employs over 1000 people and has subsidiaries in the EU, UK, and USA, in addition to distributors around the world.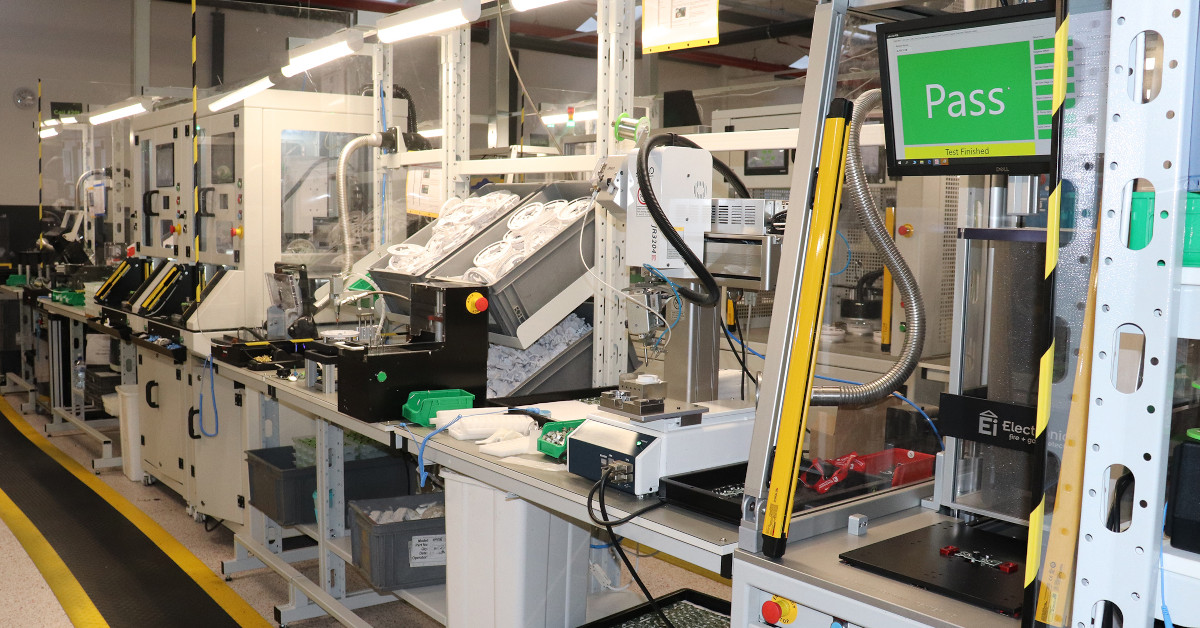 Vinnie Boyd, Business Operations Executive at SL Controls, said: "SL Controls is proud to have a strong relationship with such an innovative and forward-thinking company – a company from Ireland competing on the world stage with best-in-class products and a fantastic standard of service.
"The integration projects delivered for Ei Electronics are at the cutting edge of Industry 4.0 technologies, particularly test systems and data management and traceability. Further projects are now in the pipeline for 2021, and we hope to continue providing a valuable contribution to the Ei Electronics team."