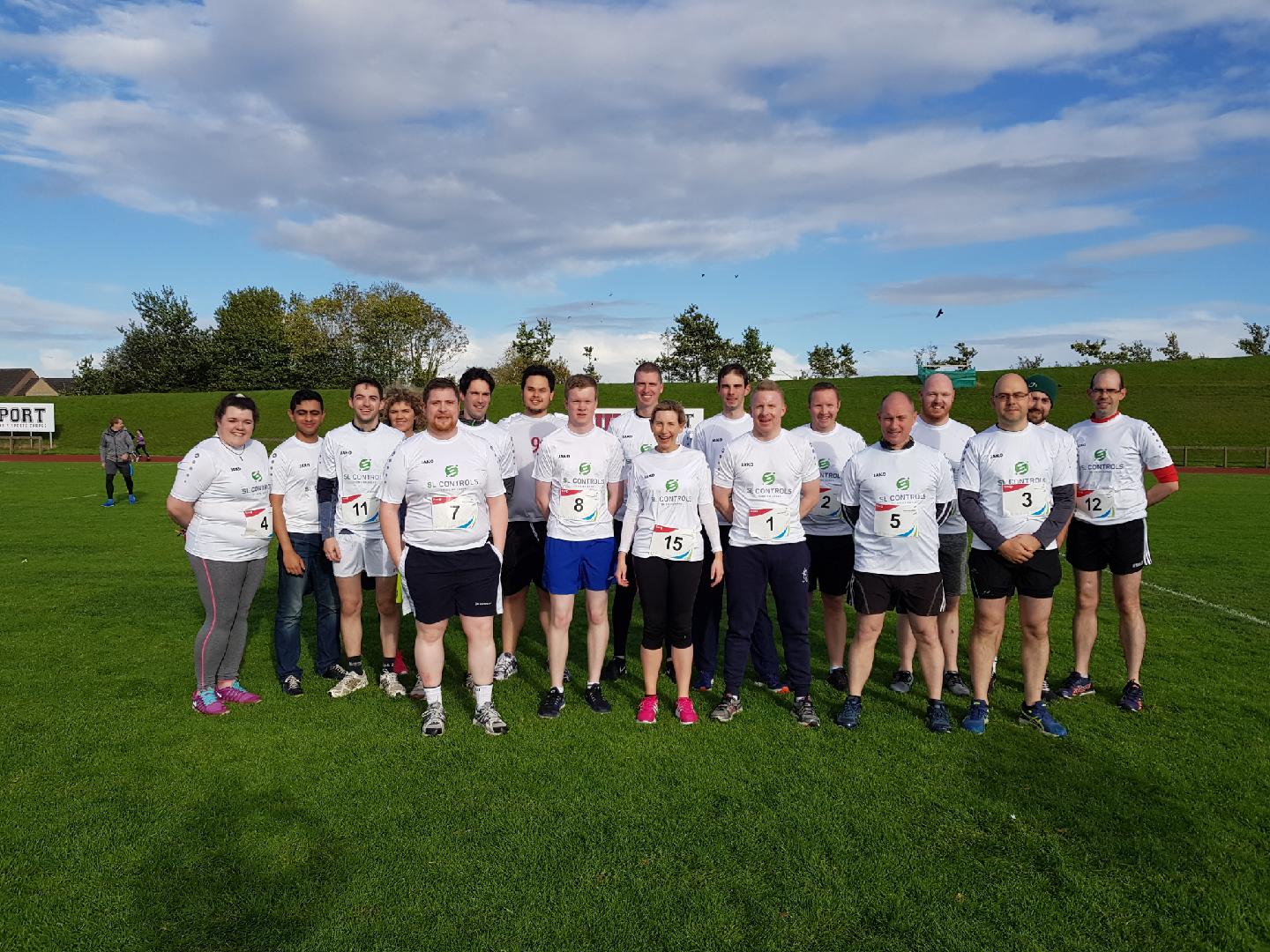 Running is not something engineers do regularly when at work. On Friday 29th September, however, engineers and other staff from SL Controls put on their running gear for the Limerick Sports Partnership Company Relay Marathon Challenge 2017.
The event is a relay, with each team member running multiple 200-metre stints to cover a full marathon distance in relay style.
It wasn't easy and the competition from other companies in the Limerick area was tough, but the SL Controls' team got to the finish with a respectable time.
National Fitness Day
The Company Relay Marathon Challenge 2017 took place on National Fitness Day at the University of Limerick's Sport Arena Athletics Track. We entered as part of our Live Well at SL programme.
It is a programme that promotes and encourages healthy living for all SL Controls' employees and is designed to educate employees on national health campaigns and encourage exercise, healthy eating and work life balance.
"The health of everyone working at SL Controls is important to us," said Fiona Beirne, HR Manager at SL Controls. "That's why we started Live Well at SL and its why we take part in fun and healthy activities on a regular basis.
"The Company Marathon was on a different level – it was a full marathon distance!
"The team did fantastic, though, and there was great camaraderie with everyone involved. There were maybe some tired legs afterward, but we can't wait until the next one."
Click here for more pictures