Technology and pharmaceutical industry leaders came together this month at the Pharma MES conference to discuss, among other things, the development of the Factory of the Future. SL Controls CTO Paul Clarke was involved, hosting discussions on the importance of integration in the development of Smart Factories
Pharma MES took place in Berlin, Germany, from 21 to 22 September. The main sponsor for this networking and thought leadership event was SL Controls' parent company NNIT. Paul Clarke (far left in the image below) joined NNIT Managing Director Yasmine Peters to host several Factory of the Future discussions, alongside Frederic Menardo, VP Europe at Excellis Health Solutions.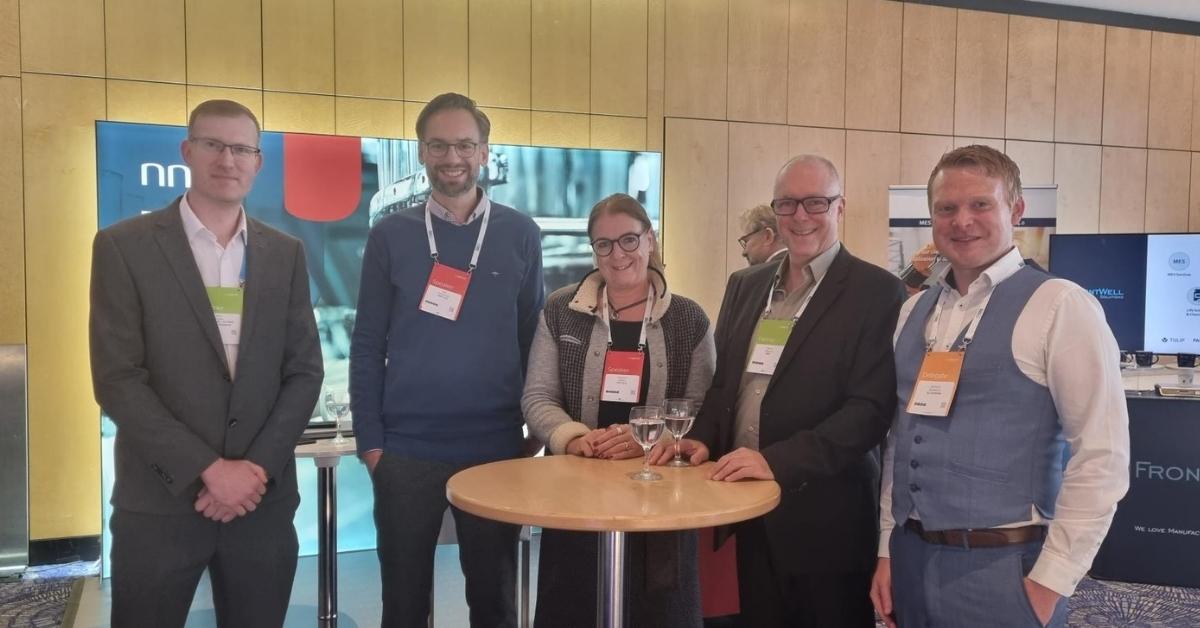 The discussions were based on a World Cafe format. In other words, they were workshops structured to bring together colleagues and peers with the aim of finding viable solutions to real-world challenges facing the pharmaceutical industry.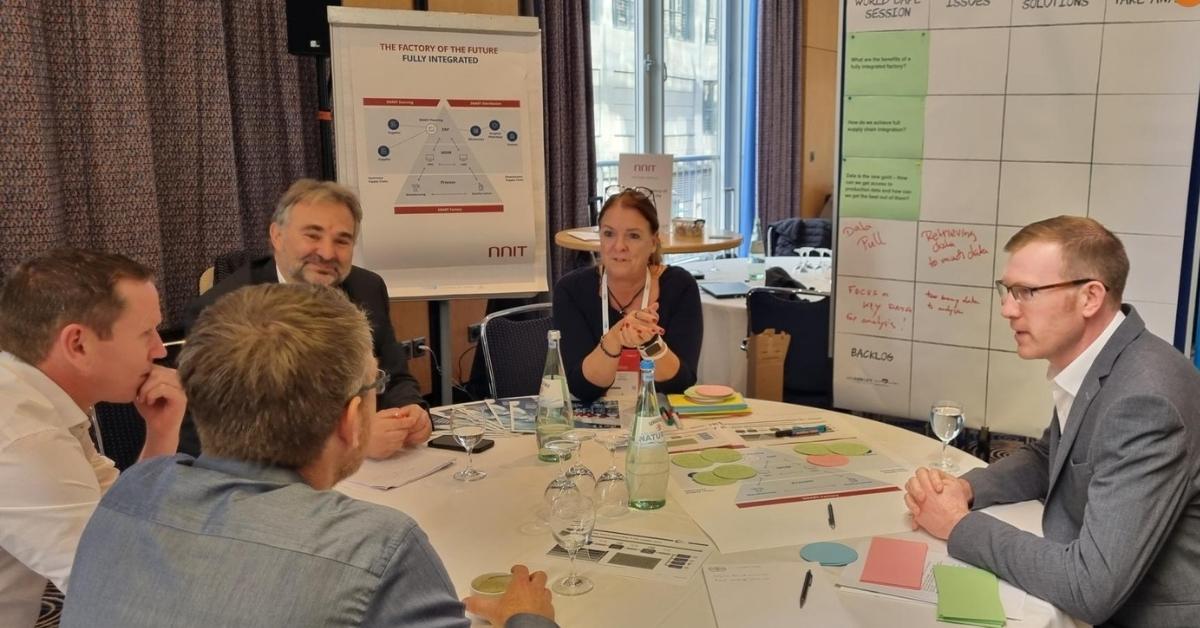 Paul Clarke said: "We hosted five sessions over the course of the day, with groups of senior people working in the pharmaceutical industry discussing the Factory of the Future and the important role that integration plays.
"The Factory of the Future will need capabilities that are different from today – capabilities that are more complex, time-sensitive, and patient-focused. For example, pharmaceutical manufacturing lines will soon be called on to produce micro-batches of products tailored for specific patients and patient groups. In fact, batch sizes of one are not beyond the realms of possibility. This evolution from the mass production era will require new technologies, workflows, and approaches.
"Integration is central to achieving the Pharma Factory of the Future, where systems, platforms, and equipment are all integrated across the supply chain and from ERP level to the factory floor.
"During the World Cafe sessions at Pharma MES, the topics we discussed included the benefits of developing a fully integrated factory, how full integration can be achieved across the supply chain, and how we can make the best possible use of data.
"The fully integrated Factory of the Future is an ambitious goal that will not only transform the pharmaceutical industry, but also the treatments available to patients. Pharma MES and the workshops that we took part in represent further steps along the digitalization journey."