It's our anniversary this month at SL Controls, and this year we turn 20! It's a significant milestone that we celebrated recently across our various office locations.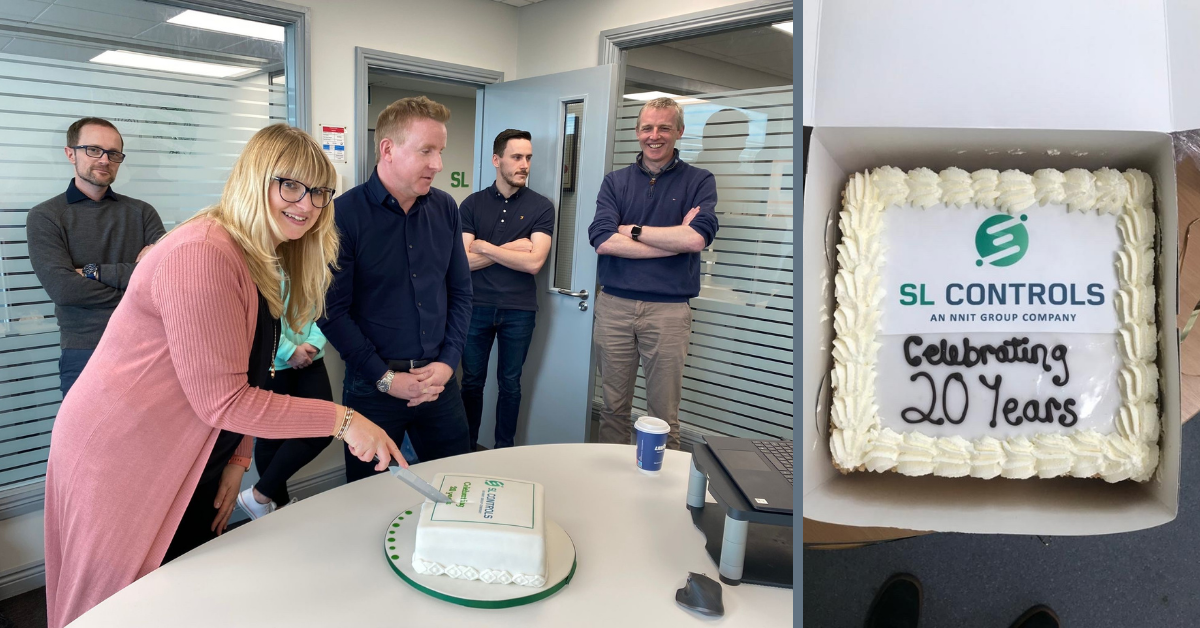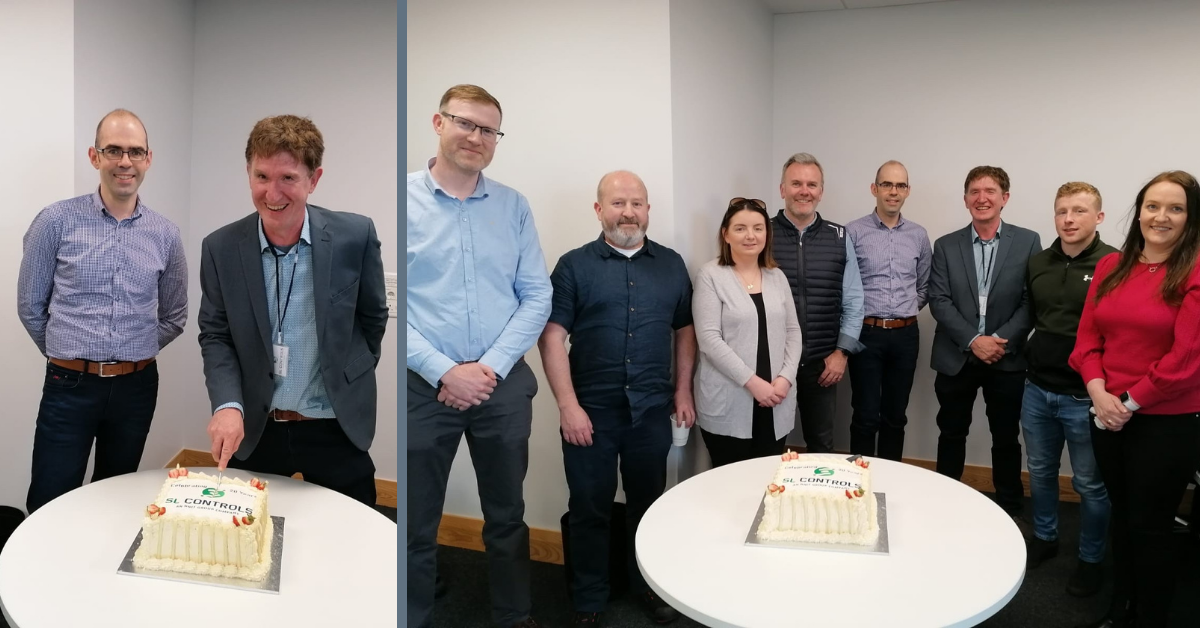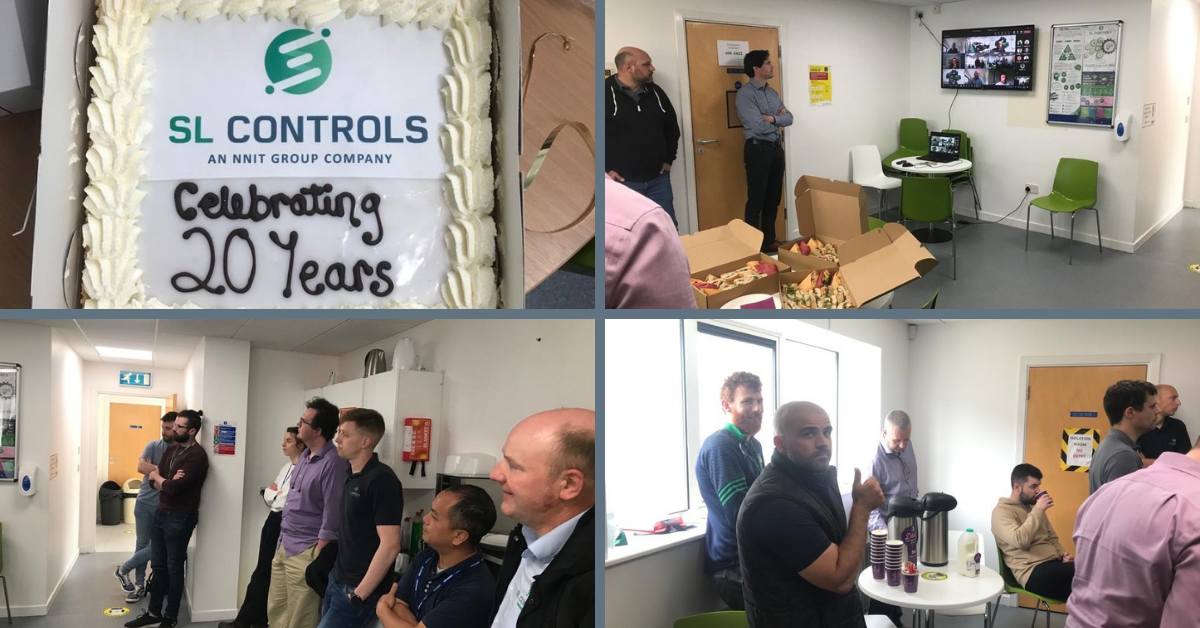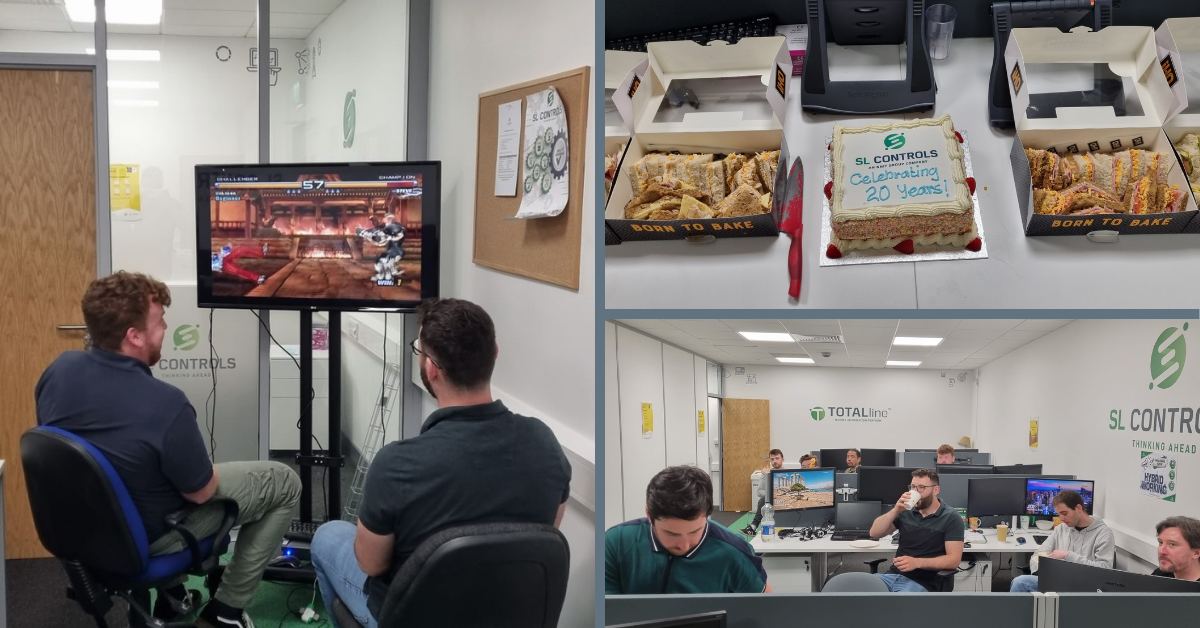 Images: celebrating our 20-year anniversary at SL Control's Irish offices – Maynooth, Sligo, Limerick, and Galway (playing Tekken!)
SL Controls was launched in Sligo in 2002 to "provide international consultancy, design and simulation services for industrial automation equipment and control systems worldwide". Within our first years of operation, we provided advanced manufacturing solutions to companies in a range of industries, including what was at the time the largest pharmaceutical start-up in Europe.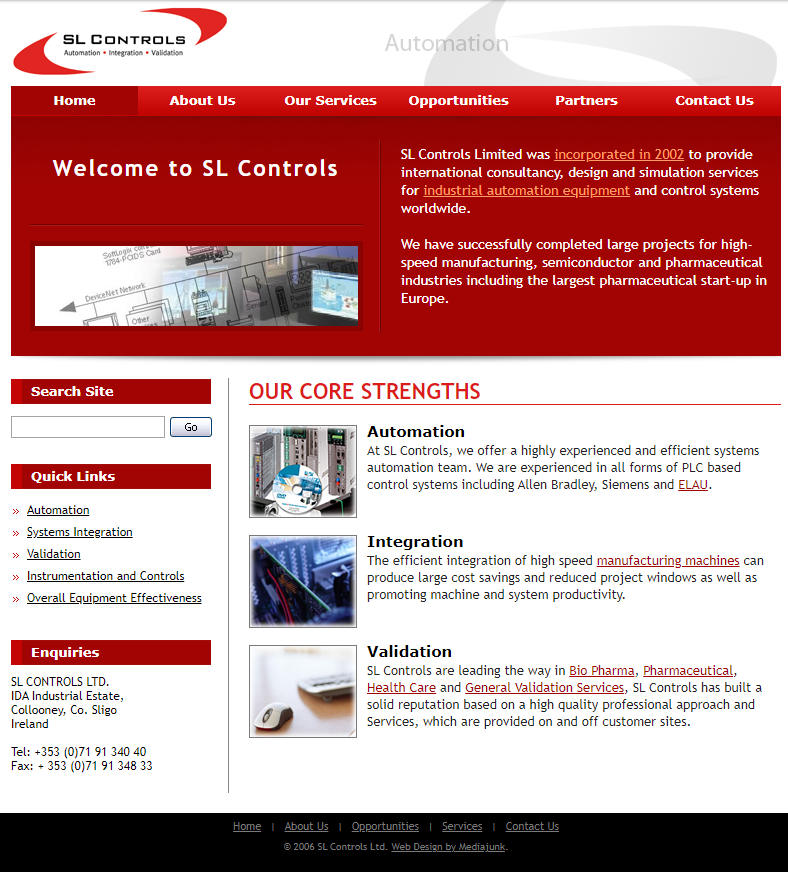 Image: Former company logo and website
By 2007, we had grown from two employees to a team of over 20 that included automation engineers, validation engineers, commissioning engineers, and IT specialists. We also opened a new, 6,000 square foot facility in 2007 in Collooney, County Sligo.
In terms of customers and projects, we had established an international footprint by 2007, having completed projects in Ireland as well as in the US, UK, and Singapore.
We opened our Galway office in 2011 followed by offices in Dublin, Limerick, and, most recently, Florida in the United States.
Today, we have headcount of over 120 people who deliver systems integration and smart manufacturing solutions to manufacturers in the pharmaceuticals, medical device, and technology industries.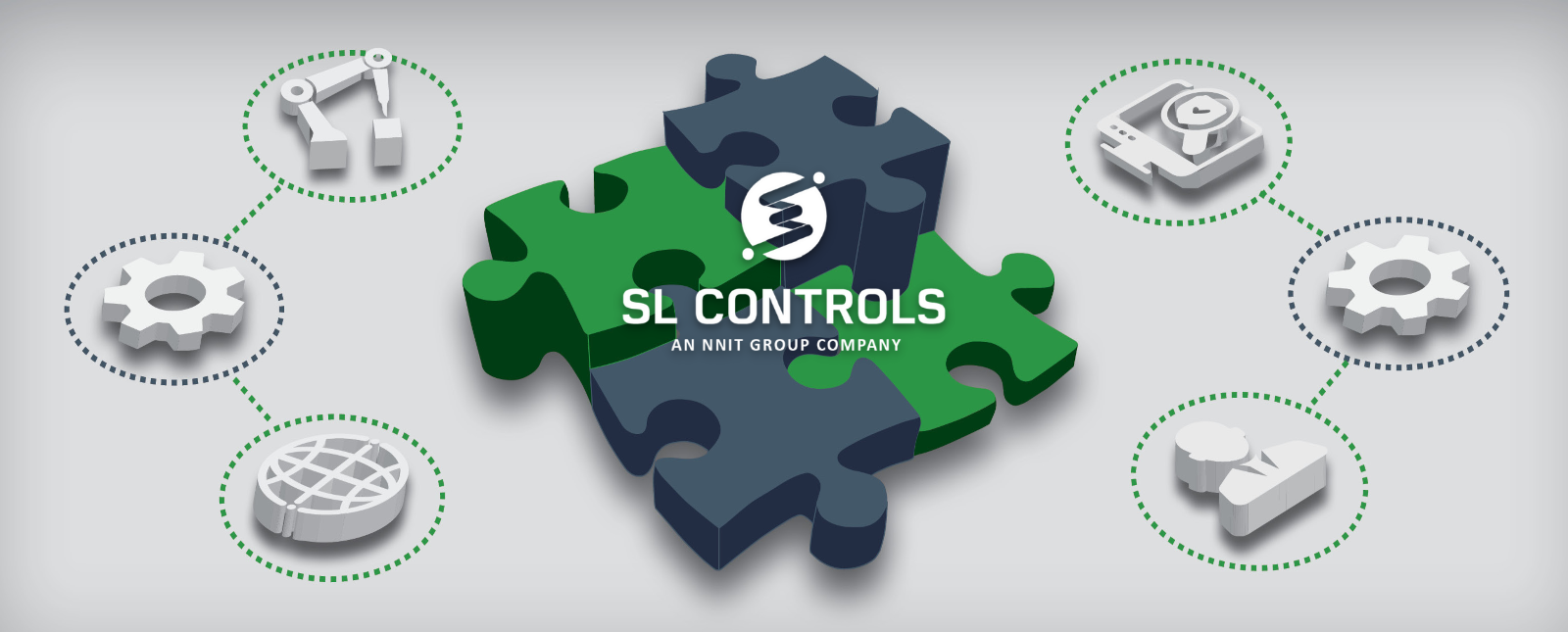 Two Decades of Innovation
SL Controls CEO and Co-Founder, Keith Moran, said: "It's amazing to see how we have grown as a company, and it's a real testament to our team. Our focus from the earliest days was to help manufacturers move into the new digitalized era.
"One of our great strengths as a team has been our ability to pace our innovations with the requirements of the markets we serve, particularly in the life sciences sector. We have also been able to successfully and quickly react to changing market realities, whether that is the introduction of new technologies, responding to changing requirements of regulators, or dealing with the business realities of maintaining operations throughout the most difficult days of the Covid-19 pandemic.
"Along the way, we have also built fantastic relationships with customers, partners, officials in organizations like Enterprise Ireland, and others. I am thankful for those relationships and all the support we have had on our journey.
"Most importantly, I'd like to highlight the contribution of all SL Controls employees, both past and present, who have brought us to where we are on our journey today. Our unique selling point as a company is the knowledge and expertise we bring to projects. The commitment to quality, continuous development, and innovation of our team have been central to our achievements to date."
Enhancing Skills Across Ireland and Beyond
Continuously improving skills in the industry has been another primary focus of the company. SL Controls Co-Founder and Chief Digital Architect, Shane Loughlin, identified a significant skills deficit, in Ireland and beyond, during his Ph.D. research into the high-tech equipment procurement processes required for Industry 4.0.
In 2016, Shane, supported by SL Controls, founded the ESE Academy as a separate company to formulate an industry-led response. The objective of the ESE Academy is to address Industry 4.0 skills shortages, under the brand of E-Cubers, with a focus on equipment engineering excellence.
Since then, Shane has worked closely with the University of Limerick, SOLAS, and IT Sligo (now ATU) to define the skills required for digital transformation. This extensive work culminated in 2022 with the establishment and launch of an NFQ Level 9 national occupation of Equipment Systems Engineer.
Shane said: "The first cohort of Equipment Systems Engineers from SL Controls, Boston Scientific, and Ballina Beverages (Coca-Cola) are expected to qualify in 2023. Their research as Equipment Systems Engineers is primarily focused on implementing digital technologies at the equipment layer to facilitate digital transformation and the creation of new and improved digital business models.
"Our ESE researchers will present their work annually at the eEXPO. The 2022 eEXPO will be held in The CONFIRM Smart Manufacturing Centre in Limerick and it will be broadcast online to enable the sharing of key learnings across the global community.
"Proactively working with global partners such as ISPE, GAMP, OMAC, and PLC Open will enable us to diffuse and disseminate the best working practices and standards required to support key initiatives in the global life sciences industry, such as personalized medicine and supply chain transformation.
"Together we will continue enhancing people's everyday lives."
And What Does that Future Hold?
Last year, another significant milestone occurred on the SL Controls' journey – our acquisition by Danish company NNIT.
Keith said: "This acquisition puts SL Controls in a strong position for the future. We have already seen the benefits of becoming part of the NNIT Group of companies. SL Controls has a skills and knowledge base that complement those in the rest of the group, and the partnership has helped us expand into new areas.
"So, I am excited about what we will achieve over the next 20 years."