Each year, the Deloitte Technology Fast 50 annual awards programme ranks Ireland's fastest growing technology companies. This year's event took place in Dublin on Friday evening. SL Controls placed 30th on the list.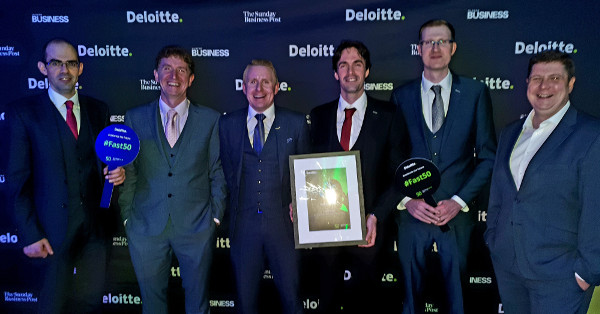 "Just being named among the Deloitte Technology Fast 50 is a huge achievement," said Keith Moran, Managing Director of SL Controls. "Entering the list for the first time in such a high position is just fantastic. The whole SL Controls team contributed to this achievement, and 30th place in the Fast 50 is something we can all be proud of."
SL Controls was one of 12 new entrants to the Fast 50. The 50 companies make a significant contribution to the Irish economy, with combined revenues of over €2.5bn and average growth over the past four years of over 370 percent.
Position one on the list went to xSellco, a Dublin-based company that provides eCommerce solutions to online retailers.
"The level of innovation, entrepreneurial drive, and global reach on display on Friday evening shows Ireland's tech sector is stronger than ever," said Keith. "At SL Controls, our goal has always been to be at the cutting edge of technology in our industry. This has been one of the primary drivers for our growth."