SL Controls has successfully completed the See Change programme. Our certification was presented to us by See Change CEO John Saunders earlier in the month.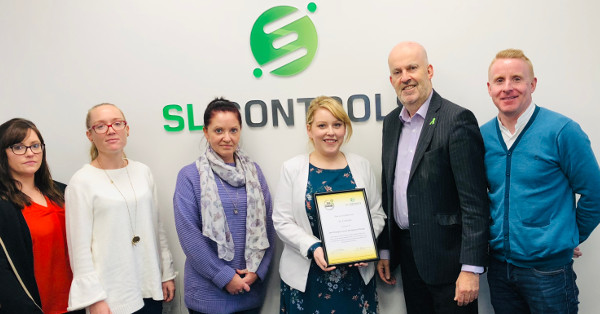 We took the See Change pledge in February and have been working throughout the year to complete the six stages of the programme.
See Change is an organisation that works to end mental health stigma. One of the ways it does this is through the workplace pledge.
For companies to get the certification, the must run training workshops on mental health, conduct mental health surveys, implement a mental health policy, introduce Think Well Champions, and more.
SL Controls' Think Well at SL programme was crucial to us obtaining the certification.
Emer Feeney from SL Controls said: "We are committed to having an open culture on mental health in the company. The See Change workplace pledge is an ideal framework to achieve this goal, so we are delighted with the certification."