The start of the last decade was a time of upheaval in Ireland. The global financial crash was practically all that was in the news and, like other countries, Ireland was hit hard. One of the immediate outcomes of this was that people in many industries chose to move abroad for career reasons.
Roll forward 10 years to today and Ireland is a very different place. The economy is strong again and there are industry-wide success stories across a range of different sectors.
However, part of the hangover from the 2009/10 financial crash remains as there is a pool of Irish talent that is no longer here. They moved away roughly 10 years ago, and many continue to work in their new adoptive countries.
Many, but not all, however, as there are some who are now looking to return to Ireland. They are returning for their careers, to raise a family, and to be back home.
Alan Loughlin is a Validation Consultant. He currently works out of SL Controls' Sligo office, delivering solutions for pharmaceutical and medical device companies in the North West of Ireland. A short time ago, however, he was doing a similar job in Australia, so his story mirrors the description above.
Becoming an Irish Expat Engineer Down Under
Alan, a NUI Maynooth computer science graduate, worked for SL Controls for almost six years in the mid-2000s. When the Irish economy was hit by the financial crash, he started to look at his options and decided to go travelling.
He travelled around various countries in Asia before ending up in Australia where he lived the standard backpacker's life – seeing as much of the country as possible while doing various jobs (including fruit picking) to fund the next stage of his travels.
In terms of his career, he was open as to what to do next but then an opportunity came up in Sydney to work in his chosen profession again – validation engineering. He spent a short time in Sydney before moving to Melbourne to do a similar job for a consultancy company that served the Australian pharmaceuticals sector.
Alan's employer helped him obtain a visa to stay and work in Australia, giving him the opportunity to get further experience, expand his career, and see more of the country in the process.
Ireland Calls
While in Australia, Alan met his wife, Arita, and the couple had a son. Alan said this opened up a whole new chapter in his life.
"Your perspective changes when you have a family," said Alan. "Your needs change over time.
"I loved Australia. The country, my employer, and the career opportunities I had were all very good to me, but when you have a family you start to miss Ireland a bit more. It's being away from your extended family and not being able to spend time with your wife and son together with the rest of your family because they are back in Ireland.
"In terms of family, we were on our own in Australia, so we didn't have that support network that exists when you are back home. This was a big selling point for coming back to Ireland – that support network, plus the fact Ireland is a great place for bringing up children."
The Move Back
In making his decision, Alan also looked at how Ireland had changed since he left the country eight years previously, noting how it had gone from strength to strength, particularly in relation to the pharmaceuticals sector.
Alan said: "What's great about Ireland is it's a real melting pot for multinationals. This provides priceless experience for engineers as there is so much of this industry here.
"When you travel abroad you realise how lucky Ireland is to have this on its doorstep. It's a great asset to have."
So, Alan started looking for job opportunities back in Ireland, something which many engineers who left during the late 2000s and early 2010s are also now doing.
For Alan, he chose to take up a position with SL Controls in Sligo.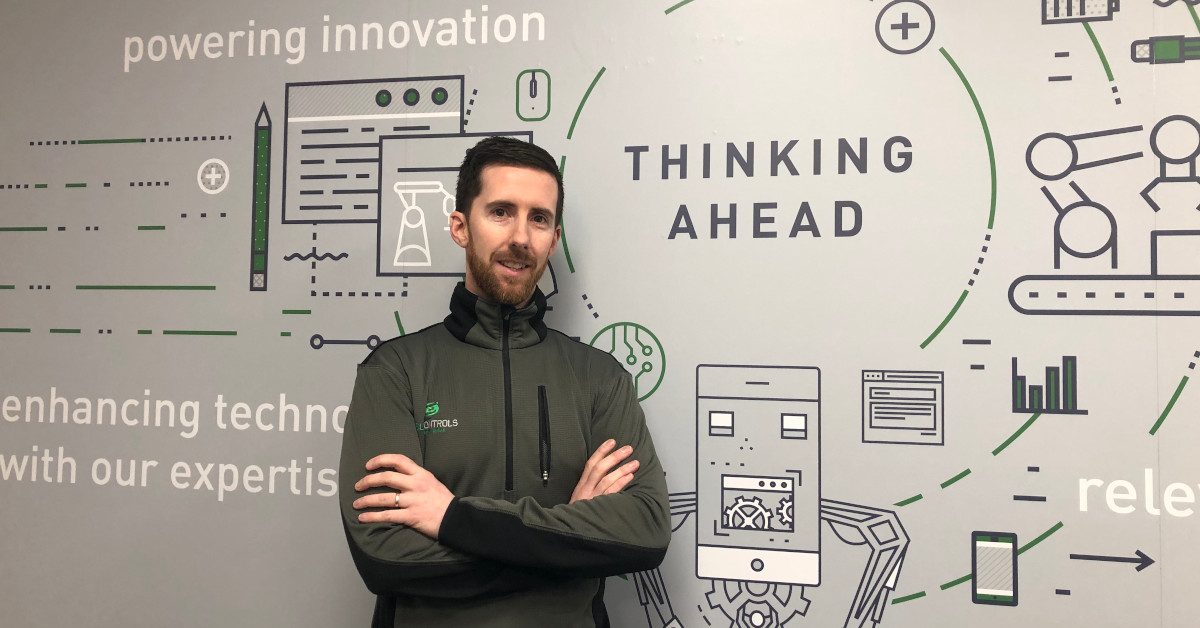 "When I did start looking back towards Ireland," Alan said, "I did get a lot of job offers from places like Dublin, Cork etc, but it was great that SL Controls has such a presence on the western seaboard. SL Controls serves so many clients in the West and North West of Ireland that there are opportunities for engineers who want to live and raise a family in this part of the world. It ticked all the boxes for me.
"The company was also a massive help with the relocation and move back to Ireland, making that part of the process go really smoothly for us.
"It's also really great to see how far SL Controls has come in the period of time I was away. The company has expanded and moved into other areas, including overseas, and I was impressed with the vision and direction the company is heading.
"I was also impressed with SL Control's focus on innovation as this is a factor when looking for another career step.
"All these things were attractive to me and helped with the decision Arita and I took to move back to Ireland.
"It's different here, of course. Everyone talks about the weather, but it's not good to compare the two. For me, I feel lucky to have lived in both countries and I'm looking forward to a future of continuing to advance my career while living and raising a family in Ireland."