Do you hope to graduate with an engineering degree over the next few months? If so, Eamon Davern's story will be of interest to you. In less than a year, he went from being a graduate engineer just out of college to a field systems engineer travelling Europe and the rest of the world.
SL Controls recruited Eamon as a Graduate Controls System Engineer and, in Eamon's words, he hasn't looked back since.
What is Eamon's experience of going into such a role straight after finishing a degree?
Getting Started
Eamon's father was an electrician who worked for ESB, so tinkering with electrics was always part of his life growing up.
Eamon said: "I was always wiring things and pulling things apart, sometimes with dad's help, and sometimes not. I did it kind of easy, but when I was a teenager, I didn't really like electronics and never really thought it was a career I would go into.
"So, even though I have been around electrics and wiring all my life, it was new territory for me when I did it at college. I really had to push myself through those early years to keep on top."
Eamon puts his success at college – and his achievements to-date with his career – down to a drive and ambition that he developed on the handball court.
That drive and ambition worked as Eamon came out of Limerick Institute of Technology (LIT) with a Controls and Robotics Systems Level 7 and an Electrical Power Systems Level 8 degree.
SL Controls has a close relationship with LIT, so Eamon was familiar with the company through his studies. The opportunity came to do an interview for a graduate position which Eamon went through successfully, getting the job.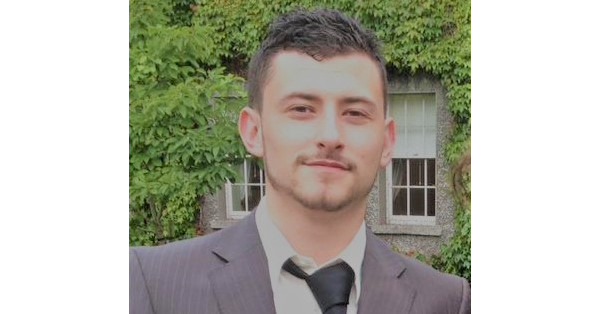 The Early Days
As mentioned above, Eamon started as a Graduate Controls System Engineer.
"It was different moving from college to the work environment," said Eamon. "Like every other new start, I was on a probationary period, so the company could get to know me and see if I was up to the job.
"My experience during that time, however, was one of huge support. That support came across the board including from colleagues, management, and the HR department.
"It wasn't about catching you out doing something wrong. Instead, it was about giving guidance to show you how to do things the right way."
Eamon's initial position at SL Controls was based in the Limerick office and involved working on client sites, delivering a wide range of projects and working on a diverse collection of platforms and technologies.
This sparked Eamon's move from working on automation projects locally in Ireland to working on vision projects outside Ireland, giving pharmaceutical clients the ability to track and trace products globally.
Pushing Forward
The transition to working on vision projects involved taking on a new role – Field Engineer. This move took place in January 2017, less than a year after first starting at SL Controls as a graduate.
Eamon said: "Looking back now, it was a quick move. I thought why not see the world while also developing my career. Being a field engineer is something that really appealed to me, so I took the bull by the horns and approached one of the managers, Dermot McMorrow, at the 2016 Christmas party.
"Obviously, he told me to talk to him when we got back to work, but things were already in motion. Within days of the Christmas party, Dermot offered me the job. We then had the Christmas break and on 9 January I was on a plane to the United States for training with SL Controls' vision partner, Systech.
"It really was being thrown into the deep end, but I got through it okay. I didn't know Systech or its systems, but after three weeks of intensive training in the States, I was ready to go."
"That meant going into the field. At the start, the travel was stressful, and I made mistakes. It gets better and easier with experience, though. For example, not planning 30 minutes to get across Heathrow because the journey actually takes an hour. I didn't know that before, but I do now."
Great Perks and New Goals
Eamon said: "The job involves working with some of the world's top pharmaceutical companies in countries like Poland, the UK, Germany, Spain, Italy, Greece, Sweden, and Switzerland. It's interesting, challenging, and the perks are great.
"You get to see the world, for a start, plus there are good financial incentives. I also get to work on a lot of advanced technologies, which will help my career in the future."
"As I am dyslexic, language is and always will be a challenge. That said, a lot of people speak English, but you have to speak really clear, especially when you are talking about something really technical. This comes with experience too.
"I'm now looking forward to my next challenge and taking my career further, including into project management."