Everyone's experience of living and working during lockdown will have been different, but there are a lot of similarities, too. Many of us are now working differently than we ever did before. Re-evaluating how we use our time is another common theme having lived through the spring/summer lockdown, as is looking again at our work-life balance.
For SL Controls CEO Keith Moran, the above rings true.
Then there is the added element of navigating a company through a changing operational environment while also managing a team going through their own lockdown experience, developing various scenario plans, and delivering on client requirements and expectations in industries – pharmaceutical and MedTech – facing their own challenges and expectations as part of the COVID-19 pandemic.
Lockdown & the Company
"Initially, when we went into lockdown, I think we all thought it would be for a month or so," said Keith. "We certainly didn't envisage it lasting, in whatever form, for seven-plus months and counting.
"The lockdown wasn't as daunting for SL Controls as it might have been as we already had the required infrastructure in place. We invested in Microsoft Teams and other technical solutions a long time ago, and we have experience of our people working in virtual teams.
"Like most people, I didn't see this situation coming, but, as a company, we were well prepared. We could continue operating efficiently, moving the business forward."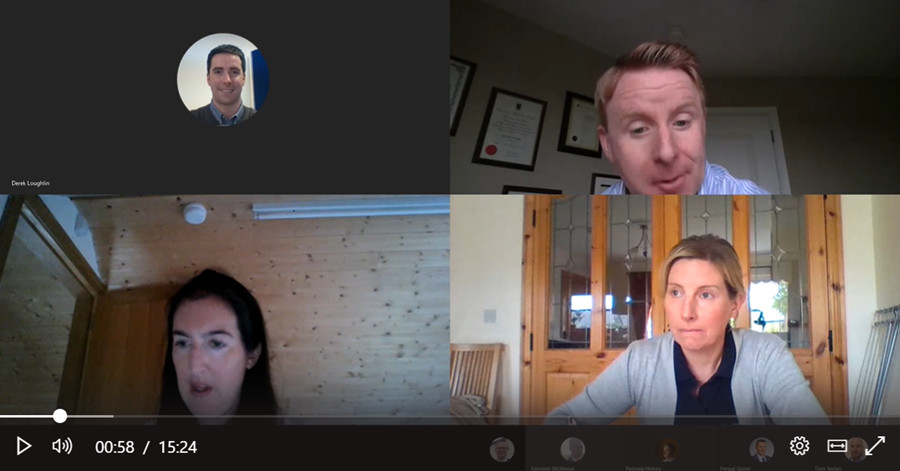 One thing Keith and the management team didn't know, however, was how SL Controls' clients would react to the lockdown.
Keith said: "That was an unknown, but the professionalism of our clients was world-class. At the beginning, they took a step back, assessed the situation, looked at the risks, and analysed their priorities.
"They then put in place processes and structures that enabled them to bring people back safely.
"So, at SL Controls, we remain as busy as ever, continuing to deliver on existing client projects while also starting new projects to meet immediate needs as well as to help deliver on Industry 4.0 roadmaps and objectives."
Lockdown & the Team
As part of a new internal strategy launched at the start of the year, Keith made a commitment to staff to post regular video updates about what was going on in the company.
Keith said: "The lockdown gave me the impetus to send video updates to the team, not just emails.
"In the videos, I tried to include an overview of my day and what it was like working at home, my wife working at home, and the kids being at home. I wanted to normalise the changed reality: juggling work, schoolwork, taking breaks, going out to play football at 11 in the morning.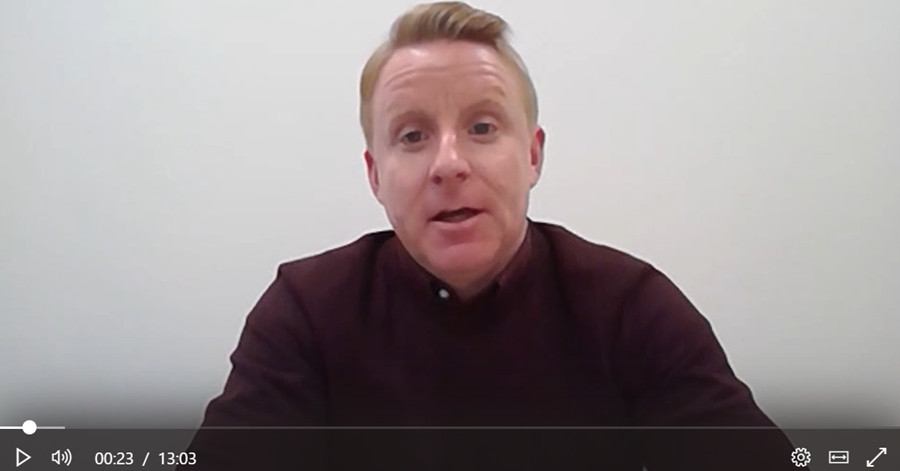 "It was about getting the message across that we are all juggling the best we can. We knew some people would find it hard, some were worried about childminding, and there were other concerns.
"I wanted everyone to know the company would support them every step of the way. And I wanted people to know that just because I am the CEO, I am no different to anyone else."
At the start of the lockdown and then more recently, SL Controls surveyed the team to get views on the lockdown and how people felt about how they work. A second survey was conducted more recently that showed the majority of people liked the idea of working from home for part of the week.
So, the company is finalising plans for accommodating those requests and are looking at changing the way the business operates with fewer people in the office. As always, the pace at which these plans will be implemented will depend on the restrictions and recommendations from the Government and health authorities.
Of course, being part of a company is not just work as there is a considerable social aspect, too.
Keith said: "We've looked at inventive ways to keep the social interactions outside of work going even though we can't go anywhere in person. We've done a step challenge, people have been involved in virtual poker nights, and we're going to do an online quiz. It's about bringing people together for a bit of a laugh."
Lockdown & Family
Keith said: "My day-to-day experience before the lockdown typically involved spending a lot of time in the car going to meetings across the country. I often wasn't home until after the kids went to bed, and I was always tired when I got home. I was sometimes able to do school runs, but not often, and the weekends were short.
"So, the lockdown was a huge change for me, and it was only when I stopped and took a step back that I released what I was doing.
"Working from home, it was amazing the difference in how I felt in terms of energy. I looked healthier, I wasn't tired, I wasn't stressed out, and I wasn't as cranky at home – at least, I think I wasn't!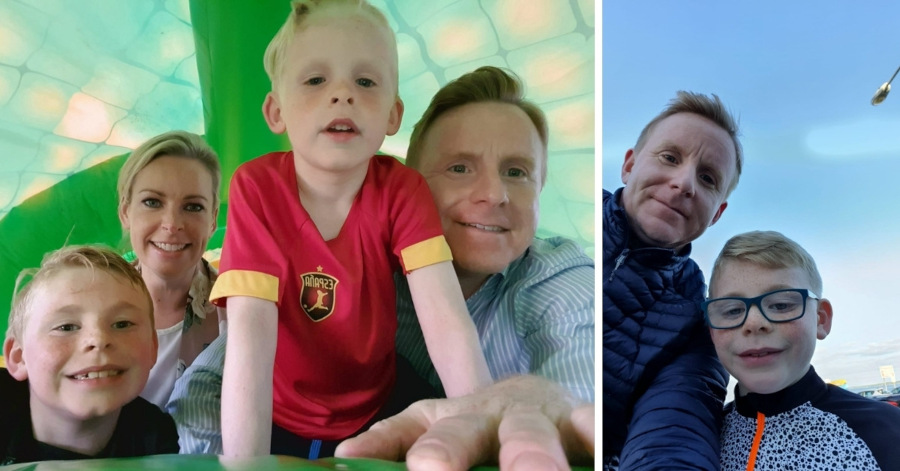 "I was spending more time with kids, too. And it was quality time. They were at home doing their schoolwork, so we'd all take breaks together halfway through the morning to play football.
"We've become closer, and we got to do things we've never done before. My boys always wanted to go fishing, so we rented a boat and went sea fishing, and they caught their first fish!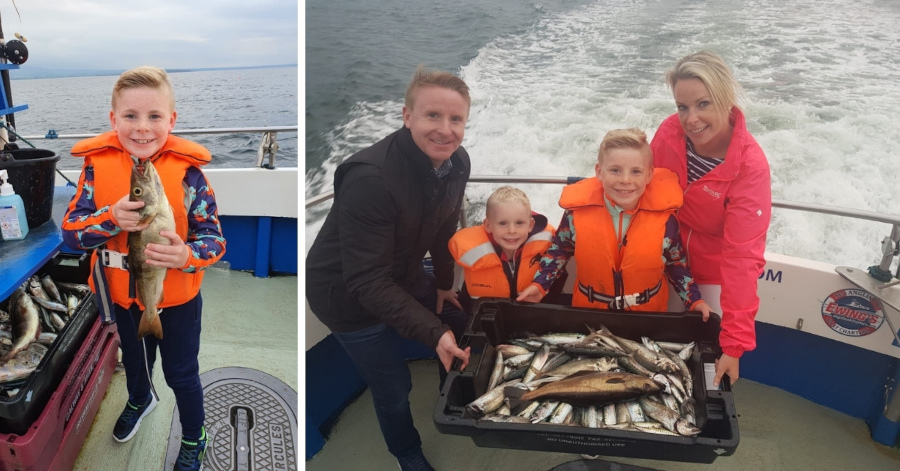 "We also bought two new bikes and started cycling a lot.
"I was able to spend time bonding with the kids, being there for them, and doing stuff.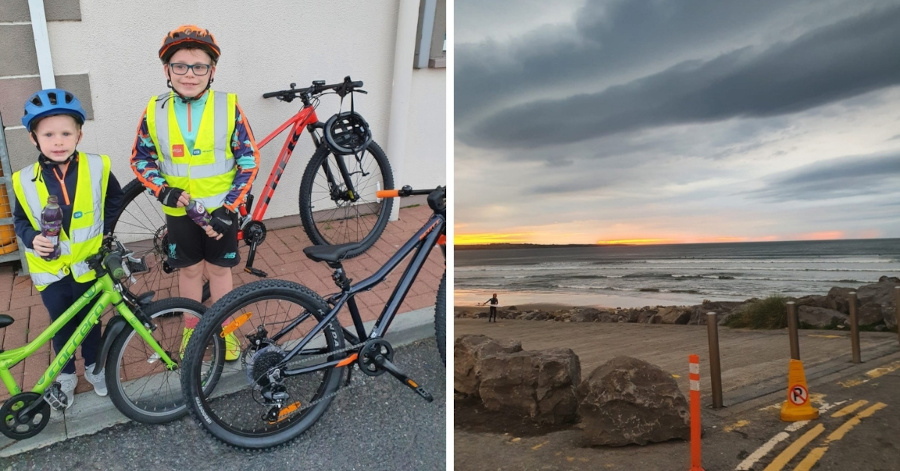 "I also used to pick up colds and stomach bugs a lot, travelling so much and burning the candle at both ends. But I haven't been sick at all this year.
"I was able to deal with some injuries, too. I play a lot of squash, but as I've got older, the injuries have started to creep in. A personal trainer I know told me I needed to do strength and conditioning work, but I never had the time.
"During lockdown, that changed. He started giving online strength and conditioning classes. So, I bought some weights, and me and a group of the guys from the squash club signed up for the classes. Where I didn't have time before, those one-hour classes have seen my fitness levels and injuries improve."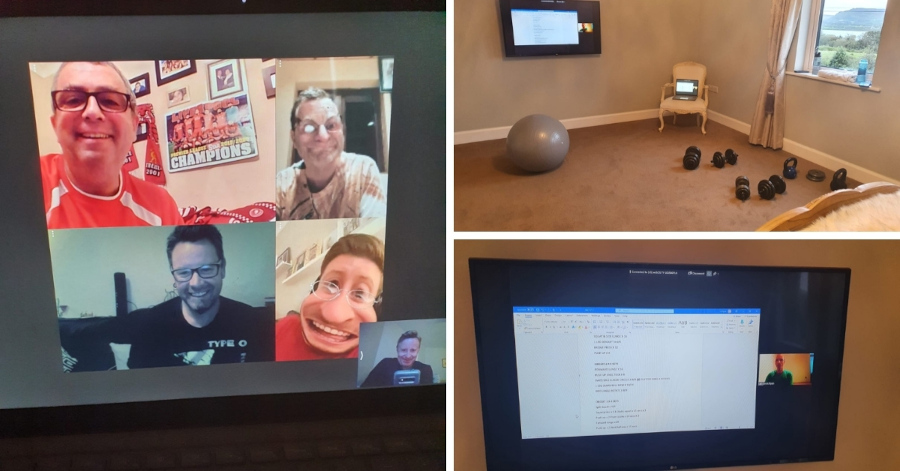 Overall
So, how does Keith sum up his lockdown experience?
He said: "It allowed me to re-evaluate. At SL Controls, we re-evaluated many aspects of our operations and continue to do so. Personally, the lockdown allowed me to re-evaluate what I was doing with my time, how efficient I was, the bonding experience with my family.
"For me, and I think for many people, the lockdown forced this re-evaluation on us, but we now realise the benefits."