Tomorrow is International Men's Day, an event focused on celebrating and highlighting positive male role models as well as raising awareness of the importance of wellbeing in the lives of men and boys.
To mark International Men's Day, we are celebrating the many fathers who work at SL Controls, exploring how they juggle home and work life, and what it means to be a father.
Alan Loughlin, Validation Consultant
"I have one child who has just turned eight. Before the Covid-19 pandemic, sometimes with projects or assignments, it could be quite difficult, as my wife and I have busy lifestyles. We would have to make sacrifices to bring my son to school, relying a lot on family members. Now with the hybrid model of working at SL Controls, there is a lot more flexibility.
"Whenever my wife is not able to bring my son to school, I am able to step in as much as I can when I am working from home. We still do lean on the family a bit – we're very lucky that we are surrounded by a good support network. But it is great being able to do more of the school runs and other things myself. So long as I am not on the road, I can usually rearrange meetings, and everyone is understanding.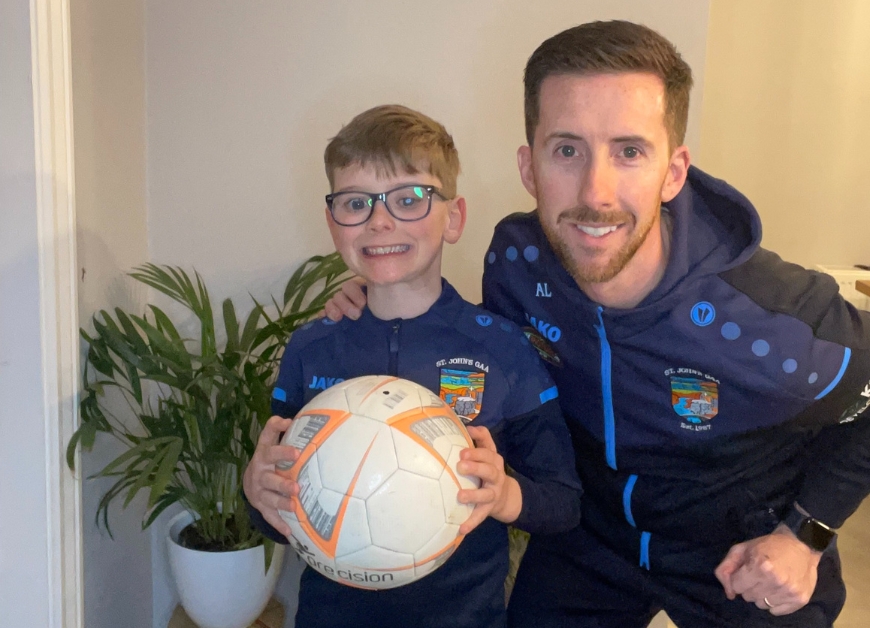 "There is a greater understanding now that having increased flexibility works. The working pattern works, as you can still achieve the same productivity and deliver for customers even if you do have to drop off for half an hour for family reasons.
"With the flexibility of the job I can also make sure I finish on time on certain days. Monday nights are a good example, when I am doing football coaching for my son's age group. I have a rule to finish on time on that day, and it's similar for basketball on other nights. It's great to have that and everyone is understanding. If I decline meetings at that particular time of the week, they understand why."
Wes Hanbidge, Project Manager
"We just had our first baby, a boy, in the summer. Funny enough, he was born on the same day as my own birthday – and my brother has the same birthday as well! There is something funny with that date in this family.
"I took paternity leave for two weeks when Ivan was born. My manager said to take more time if I needed it, and if I was going again, I probably would take an extra couple of weeks. My manager said don't be afraid to take a month off, but part of me was saying I would see him every day as I was working from home. My advice to other new fathers is to take more time if you can.
"When you pick him up from the hospital, they sort of hand you the baby and it's like; what's next? During my two weeks of paternity leave, I was cleaning the house, looking after the washing and dishes, doing the shopping, anything to give my wife as much time to sleep as possible. And there was entertaining all the guests we had, as everyone wanted to come and see him.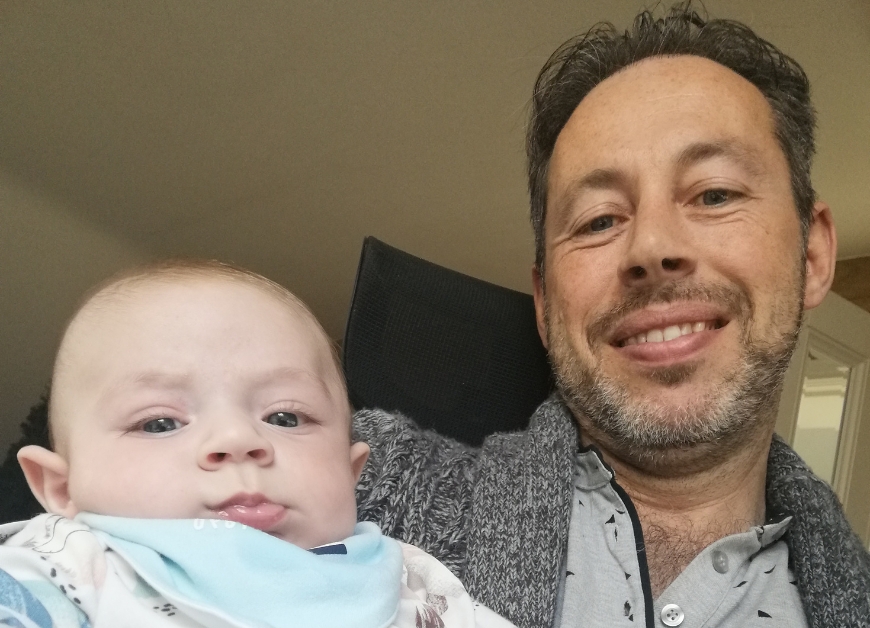 "My wife and I have been living together for a while, but having a baby turns your house into a home. It's more of a family home now, and it is different as there is a third human being in the house.
"As I work from home, I get to see him a lot more often than I would if I had to drive to work. I get to see him growing up, which is just fantastic. People have given us advice that you have to start looking for creches and schools very quickly but working from home under a hybrid arrangement is a huge advantage. It definitely helps when you compare it to a situation where the two of us are not here at all. Working from home takes the pressure off."
Volker Winhausen, Systems Architect
"I have two children, aged seven and five. I started when my daughter was born with paternity leave, so I could be around at home and support my wife. They grow up so quickly, though, and I wanted to take the opportunity to spend as much time as I could with them. The weeks fly by, and I want to make use of the time I have with them, so I take parental leave at times throughout the year.
"It is unpaid, but if you plan it early in the year for when you don't earn as much, it works out okay. I normally take 2-3 weeks off in the summer and I can then take holidays around Christmas and mid-term breaks.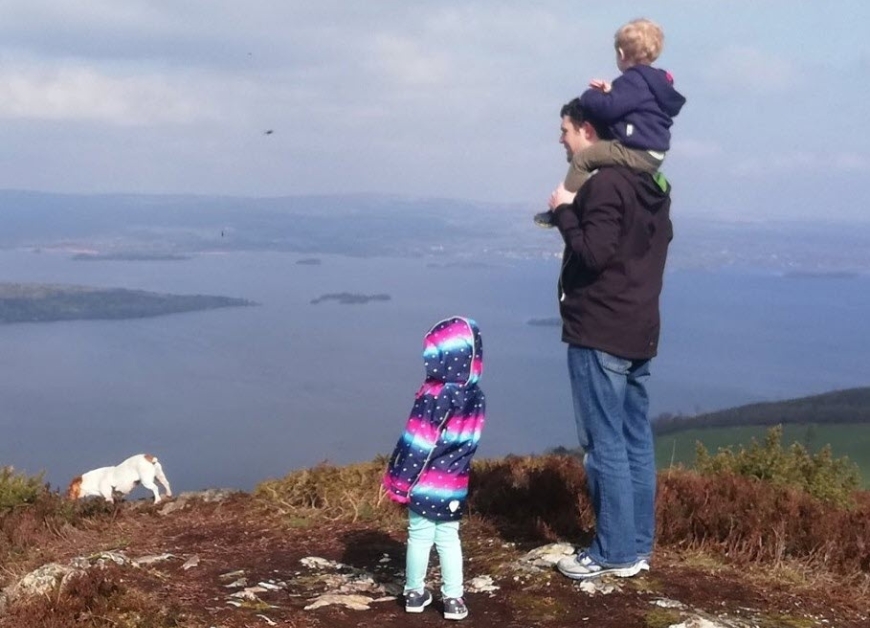 "Even before Covid, I worked from home. Now I do a mixture of home and office, which gives me flexibility. I can use an example – my wife went into town with our son. She wasn't sure if she would be back on time to collect our daughter from school, so I factored that into my day and was able to collect her. That is the flexibility you have with SL Controls. I get to have those nice moments when they come out running to you when you collect them from school."