Equipment Systems Integration for the Pharmaceutical and Medical Device Industries
SL Controls provides automation, controls, and validation solutions to manufacturing facilities across Ireland, Europe, and beyond. As we are involved in implementing Industry 4.0 and Smart Factory technologies, we are in a rapidly growing, exciting, and fast-moving sector.
The next step in your career could be a position with SL Controls. Our team includes controls engineers, automation engineers, systems validation engineers, project managers, and support staff.
Watch the video to find out more about what it's like working at SL Controls then browse our list of current vacancies.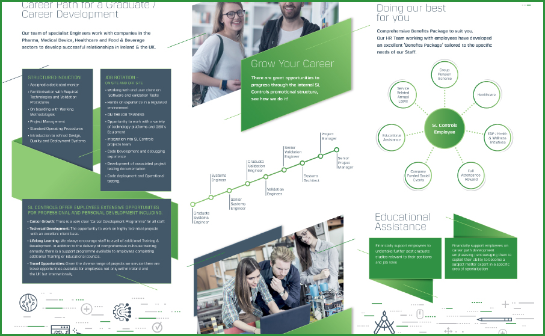 Careers Brochure
Download our careers brochure to find out more about working at SL Controls
Download Broucher