Job Title


Senior CSV Engineer
---
As the Senior Validation Engineer you will be working to ensure conformance to quality systems, to liaise with various departments, and give guidance, review documentation and ensure the company validation policies & procedures are being adhered to.
Responsibilities: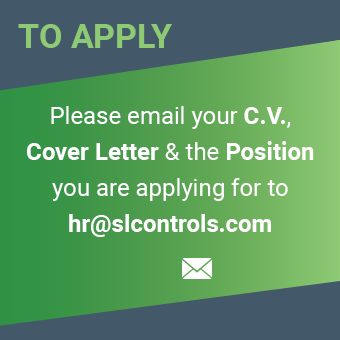 Contributing to the preparation and review of the Validation Master Plan.
Generation of all validation strategies and deliverables.
Development and maintenance of internal validation policies and procedures based on best international standards and practices.
Auditing of internal projects against internal validation policies and procedures.
Managing the preparation, review and issuing of validation protocols and reports.
Generating validation documentation including risk assessments, traceability matrices, and validation reports.
Reviewing and approving specifications associated with Equipment, Processes, Products and Computerised Systems.
Establishing, implementing and directing validation and revalidation activities.
Working directly with a cross functional team to define inputs and requirements to the MVP.
Reviewing and managing change control forms for Validation/Compliance implications.
Conducting routine Internal Quality Audits of the facility to ensure compliance, be proactive in resolving issues which may arise.
Updating existing quality documentation related to validation activities.
Generating Standard Operating Procedures (SOP's).
Identifying training requirements in support of validation.
Conducting Risk Assessments.
Developing and reviewing software validation plans, test protocols, test data and test reports for embedded medical device.
Execute test cases per protocol and document the results.
Participate in the development and review of software requirements.
Contribute to the design and implementation of software validation processes on projects.
Work closely with software engineering team to ensure implementation and application of software validation principles throughout the development process.
Provide technical direction and hands-on assistance for testing projects.
Reviewing vendor validation documentation.
Co-ordinating the validation activities (including the vendors).
Requirements:
Bachelor's degree in Computer Science, Electrical Engineering, Systems Engineering, Technology or a related discipline.
Over 5 years experience as a Validation Engineer (mainly computer validation) in the Pharmaceutical or related Healthcare industry.
Experience of GxP Computerised Systems.
Industry knowledge of EU GMP (IMB/FDA), Annex 11 Computerised System Validation, ISO quality requirements.
Familiar with the GAMP5 guidelines.
Experience with serialization.
Experience with Systech Technology.
Excellent communication skills, including ability to advise and influence.
Excellent attention to detail.
Excellent understanding of validation concepts and documentation.
Should be based within a commutable range or else willing to re-locate for 1 year period.
Expected to be on site during the project with the exception of attendance at any FAT.